CPA Attorneys Invited to Deliver Talks in Nagoya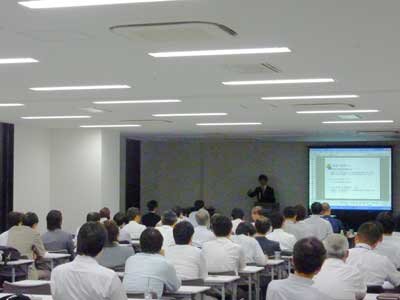 On 25 June 2010, senior patent attorney Mr. MAO Liqun and senior trademark attorney Mr. YANG Jiangzhong from China Patent Agent (H.K.) Ltd. (CPA) delivered talks on tactics relating to Chinese patent and trademark grant/exploitation in Nagoya, Japan at the invitation of a Japanese patent firm. The talks attracted over 60 IP practitioners from local business sector.
Mr. Mao and Mr. Yang spoke on the topics of "Patent Grant and Exploitation in China and Related Strategies" and "An overview of the Chinese Trademark System and Sino-Japanese Trademark Disputes" respectively. Both talks included a session to answer queries from the floor. The event organizer as well as the participants were much impressed by CPA attorneys' useful and informative presentation.