Patent Infringement Criteria Conference Held in Beijing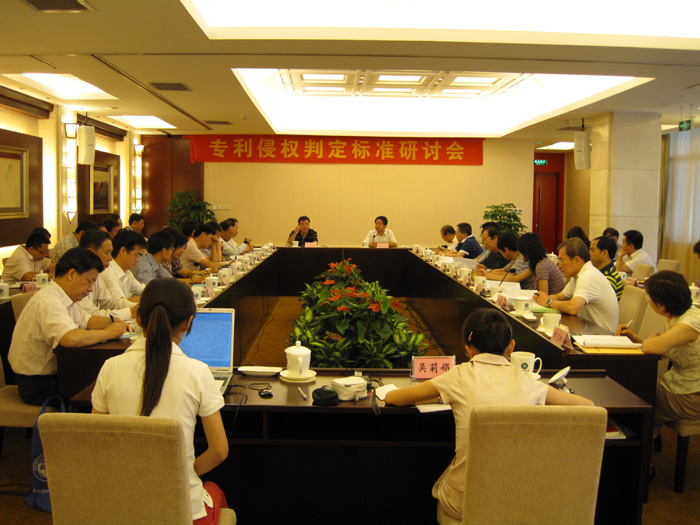 A four-day conference on patent infringement criteria started in Beijing on 6 July 2010. The conference discussed provision by provision the "Opinions on Several Issues Relating to Patent Infringement" ("the Opinions") issued by Beijing Higher People's Court promulgated in 2001, with a view to soliciting opinions for future revision and improvement of the judicial guidelines.
The conference, chaired by Mr. CHENG Yongshun, Director of Beijing Intellectual Property Institute and former Deputy Presiding Judge of the IP Tribunal of the Beijing Higher People's Court, was attended by about 50 senior judges, lawyers and patent attorneys. In the opening ceremony, Mr. KONG Xiangjun, Director of the IP Tribunal of the Supreme People's Court, set the tone of the conference through his keynote speech on current issues concerning the determination of patent infringement in China, as well as the significance of setting and perfecting the patent infringement criteria.
Over the years, the Opinions have effectively become the criteria adhered to by various levels of courts in China in adjudicating patent infringement cases. With changes brought about by the Third Amendment of the Chinese Patent Law to relevant rules and regulations, Beijing Higher People's Court has decided to revise the Opinions. The revision work is scheduled to be completed by 2011.