Patent Agent Administration Officers Visit CPA Beijing Office
The afternoon of 28 September 2010 has been a special day for CPA Beijing office, which was honored by the visit of over 50 delegates from domestic patent agent administration authorities in the course of their attending a national conference on patent agent administration convened in Beijing.
The visiting delegation, led by Beijing Intellectual Property Office (BIPO)'s deputy director general Ms. Zhou Yan in the company of officers from the State Intellectual Property Office (SIPO) and BIPO, comprised representatives from patent agent administration authorities of various provinces, municipalities and autonomous regions.
Mr. Lu Pengqi, CPA's deputy general manager, was in the charge of receiving the respectable visitors. After a detailed introduction of the firm's history, organizational structure, business scopes, quality control measures, personnel training and corporate culture, Mr. Lu showed the visitors around the office, some of them taking the chance to learn more about the firm by chatting with its patent attorneys.
The office visit proved to be an invaluable occasion for communicating the firm's efforts and achievements in quality management as well as the ethics of its professionals, which in fact were given credit expressly by Ms. Zhou and highly regarded by the delegation in general.
The delegation received complimentary copies of CPA publications, namely, 100 High-profile IP Cases in China (Case Briefs) and China Patents & Trademarks, at the conclusion of their visit.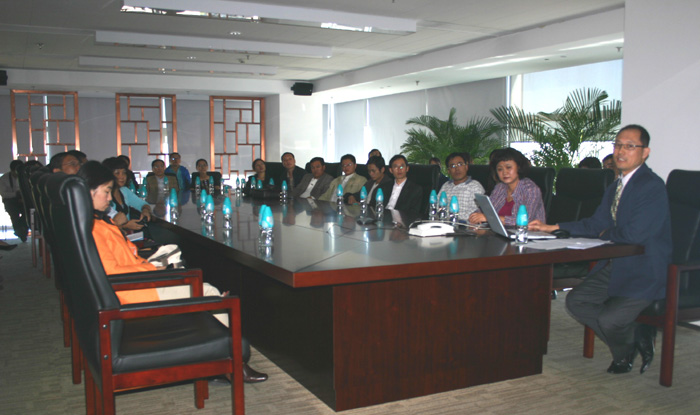 CPA deputy general manager Mr. Lu (first from right) giving a briefing on the firm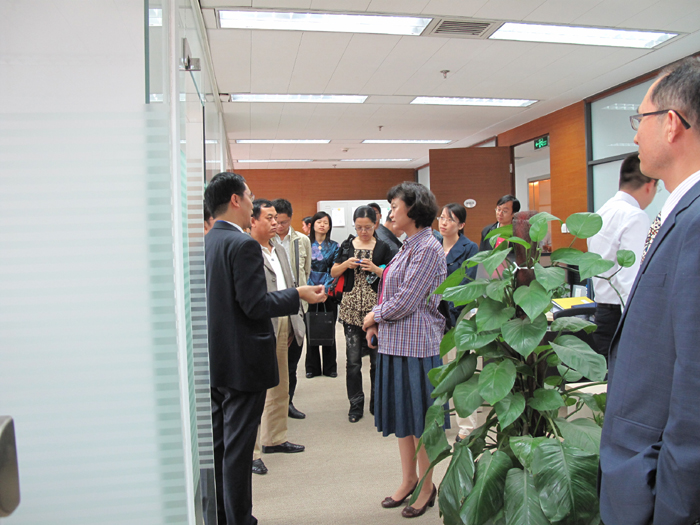 Legal Department of CPA Beijing office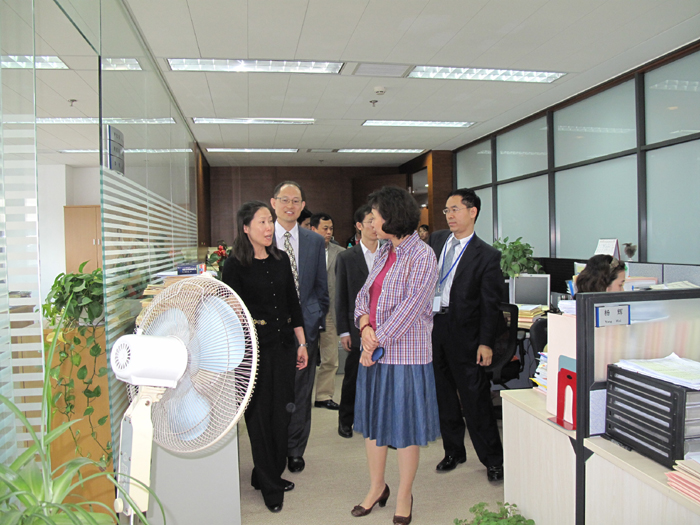 Trademark Department of CPA Beijing office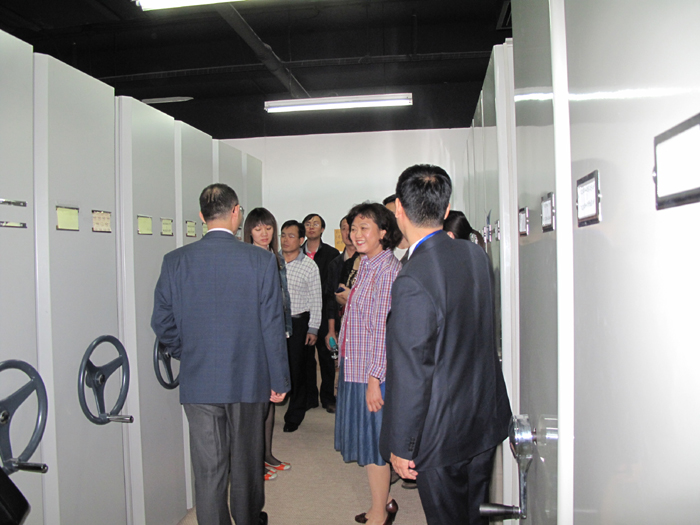 The archives at CPA Beijing office
Office Visit by Patent Agent Administration Officers