CPA Attends World IP Congress
The 42nd AIPPI (International Association for the Protection of Intellectual Property) World Congress was held in Paris, France during 3-6 October 2010. CPA's delegation to the congress comprised general manager Mr. Li Yong, assistant general manager Ms. Tina Tai, Beijing office director Mr. Kong Zhiqiang, Shanghai office director Mr. Liu Dong, and patent attorney Mr. Xiong Yanfeng. During the congress, Mr. Li Yong was selected as a member of the AIPPI Nominating Committee.
This year's congress has discussed the following legal issues, or "questions" as usually termed, and gave rise to five resolutions: i) liability for contributory infringement of IPRs; ii) the role of the skilled person in the context of the inventive step requirement; iii) protection against the dilution of a trademark; iv) protection of trade secrets through IPR and unfair competition law; and v) exceptions to copyright protection and the permitted uses of copyright works in the hi-tech and digital sectors.
Apart from meeting and sharing experiences with representatives from other countries and regions, Mr. Li and the rest of the CPA delegation also made time during their brief French stay to visit local IP firms.
The congress was attended by over 2,000 members from AIPPI national and regional groups around the world. The 2012 congress is scheduled to be held in Incheon, Korea.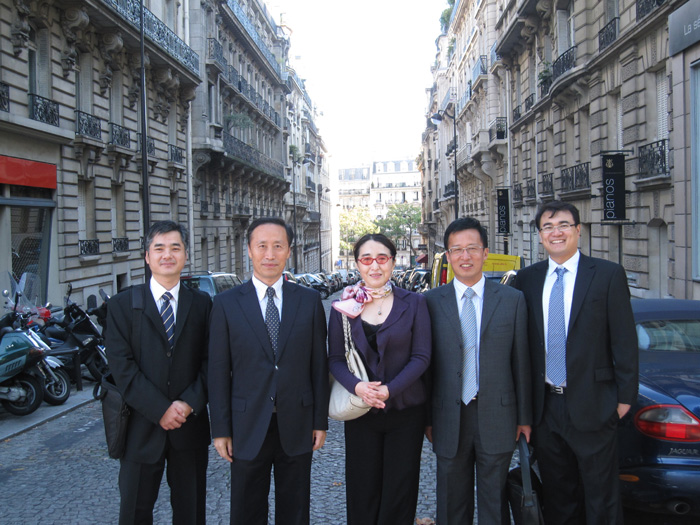 AIPPI 42nd World IP Congress, Paris, 3-6 October 2010