CPA Attends INTA Annual Meeting
China Patent Agent (H.K.) Ltd. (CPA) General Manager Mr. Li Yong and Deputy General Manager Mr. Luo Hong recently led a 12-member delegation to the 133rd Annual Meeting of International Trademark Association (INTA) convened during 14-18 May 2011 in the US city of San Francisco. The INTA annual meeting was attended by 8,000 members from over 130 countries.
On May 16, CPA hosted a reception at Grand Hyatt Hotel in downtown San Francisco. The reception, featuring Chinese culture in fine food (such as Peking Roast Duck) and classical music, entertained more than 400 guests from over 60 countries. To echo the evening's theme, lady members of CPA's delegation dressed up in elegant, vibrant-colored qipao, which happen to be in good harmony with the grandeur of the commanding seaview of the city at night offered by the venue.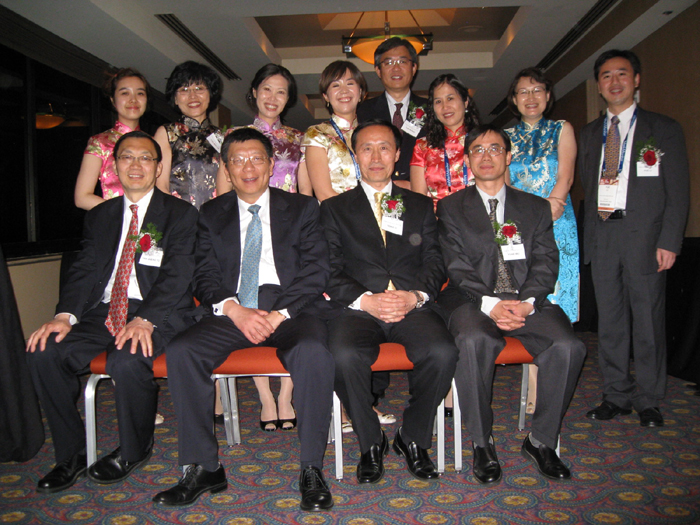 Full-team snapshot of

CPA
delegation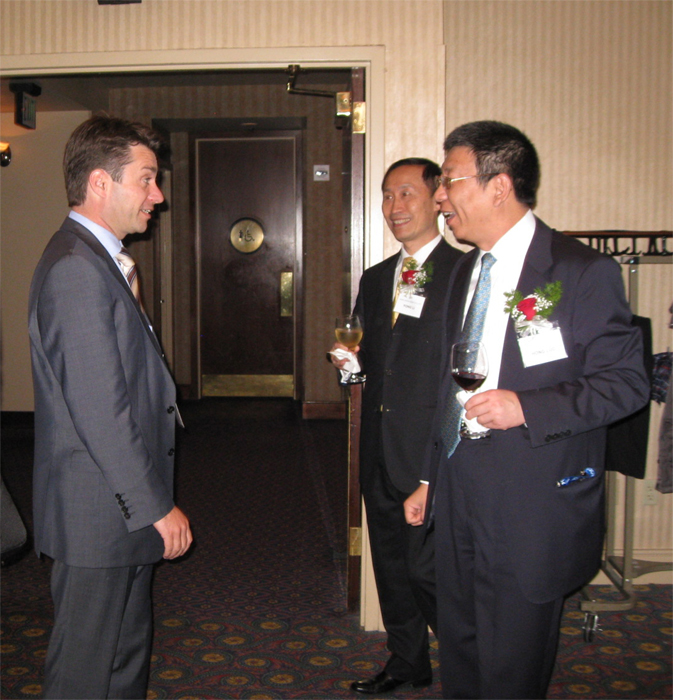 Mr. Li Yong (second from the right) and Mr. Luo Hong (first from the right) welcoming guest at CPA reception
On 16-17 May, the CPA delegation comprising trademark attorneys, patent attorneys and IP lawyers received overseas associates at Marriott Hotel's hospitality suite, to introduce to the guests and answer their queries about the latest development of IP industry in China.
During the annual meeting session, Mr. Li Yong along with other members of the delegation made time to meet associates from various countries, and participated in receptions organized by foreign law firms.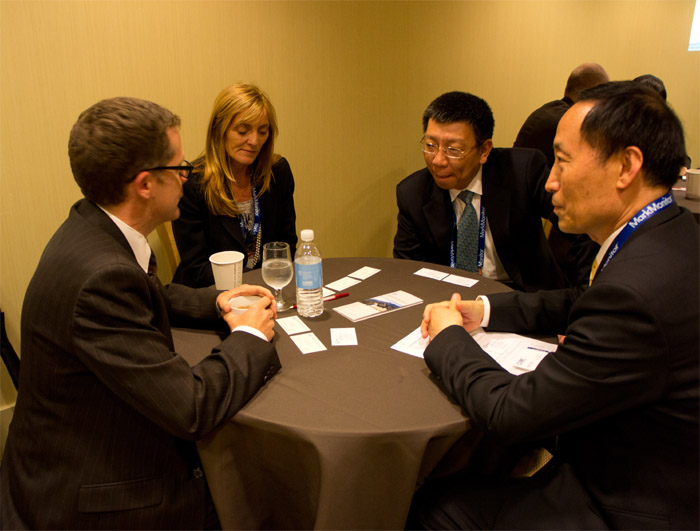 CPA delegation meeting foreign associates