CPA Successfully Undertakes 4th Sino-US IP Moot Court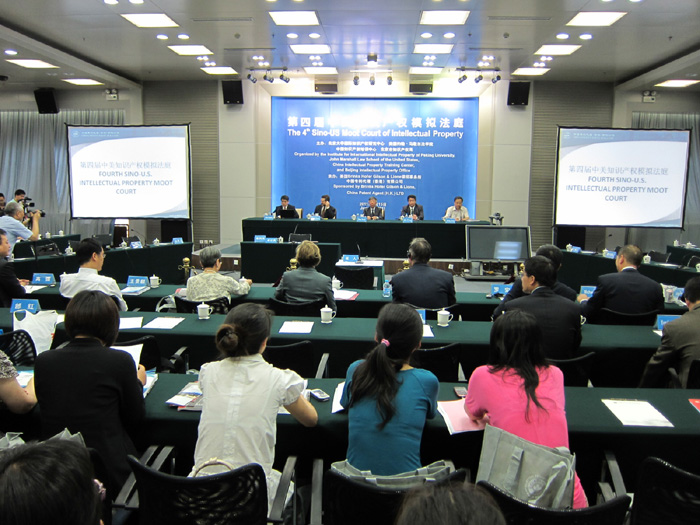 The moot court in opening
On 15 June 2011, the 4th Sino-US Moot Court of Intellectual Property was held in Beijing. The moot court was organized by the Institute for International Intellectual Property of Peking University, John Marshall Law School of the US, China Intellectual Property Training Center, and Beijing Intellectual Property Office. China Patent Agent (H.K.) Ltd. (CPA) and Brinks Hofer Gilson & Lione from the US were co-sponsors of the event.
During the full day program, the US and Chinese moot teams simulated respectively the entire process of court proceedings, including deliberations of the collegiate panel, for a common patent infringement case based on application of law under their respective legal systems. Through role play of the teams, the differences between the Chinese and US procedures and practice in handling a patent infringement case were highlighted and easily discerned.
CPA as a sponsor of the event delegated a team of veteran lawyers and patent attorneys to represent both the appellant and the appellee sides in the Chinese proceedings. CPA Assistant General Manager Ms. Tina Tai was invited by the organizing committee to sit in the judge's chair, and tried the case as member of the collegiate panel in conjunction with Presiding Judge Feng Gang of Beijing Second Intermediate People's Court, and Judge Yuan Wei of Beijing First Intermediate People's Court.
The trial simulation has aroused enthusiastic discussion of the case from the participants, and proved to be effective in increasing mutual understanding of the differences between the US and the Chinese IP laws. With a closing speech of thanks by CPA Deputy General Manager Mr. Luo Hong, the event was successfully concluded.
The Sino-US Moot Court of IP has become a significant activity in the IP sector, drawing an attendance of about 230 this year, including judges, lawyers, IP attorneys, industrial participants, scholars and students. CPA Deputy General Manager Mr. Zeng Xiangling, Director of the Beijing office Mr. Kong Zhiqiang, Deputy Director of Beijing office Mr. Wang Jingchao also participated in the event.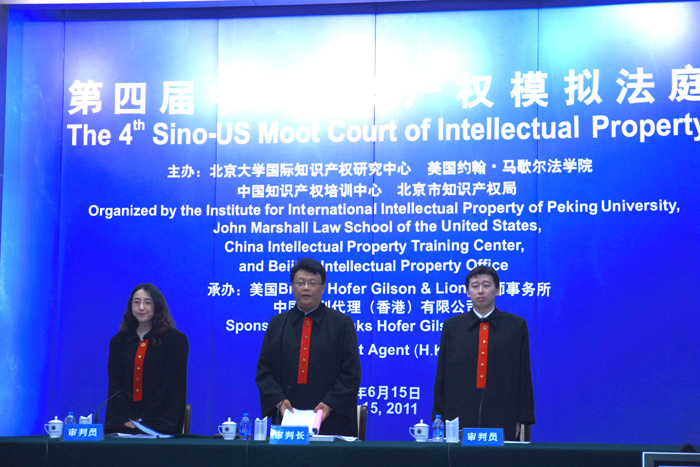 Assistant General Manager Ms. Tina Tai (farthest left) in the collegiate panel for the Chinese trial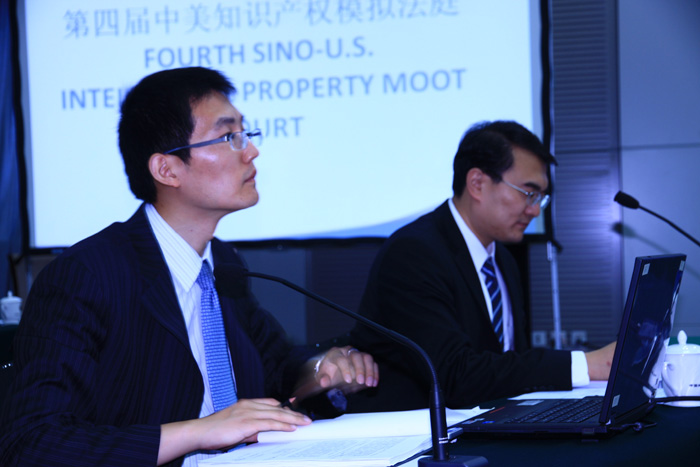 CPA attorneys representing the appellant in the Chinese trial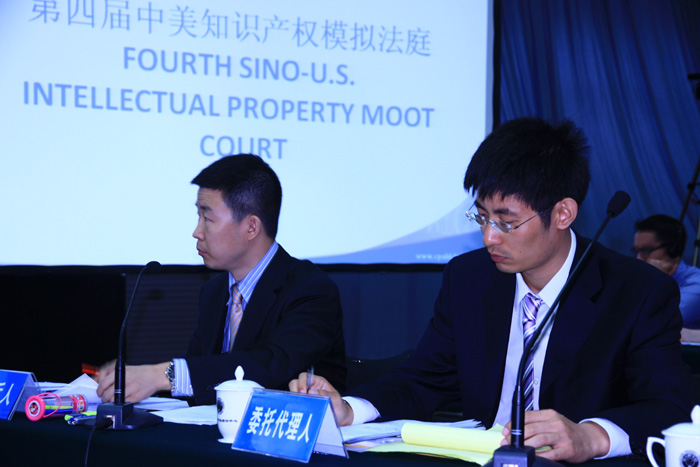 CPA a
ttorneys representing the appellee in the Chinese trial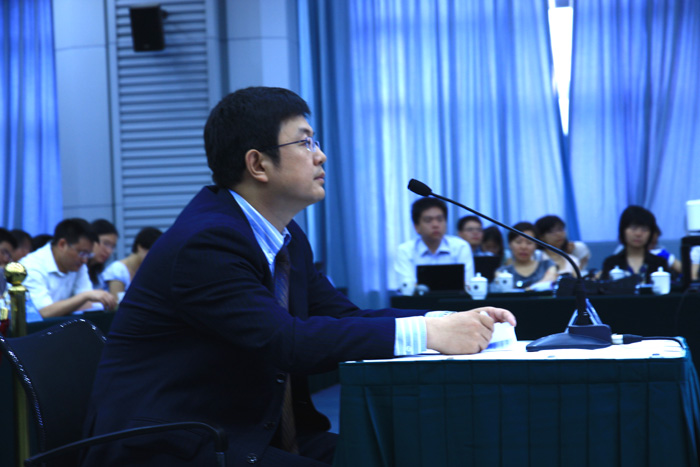 CPA attorney as expert witness
Collegiate panel for the US trial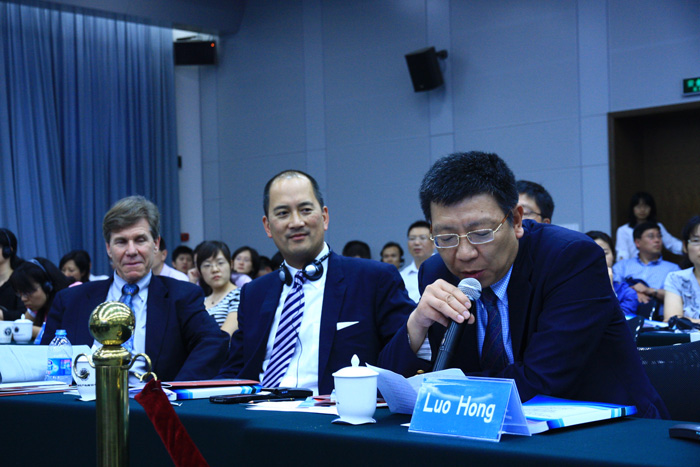 Deputy General Manager Mr. Luo Hong concluding the event on behalf of CPA as sponsor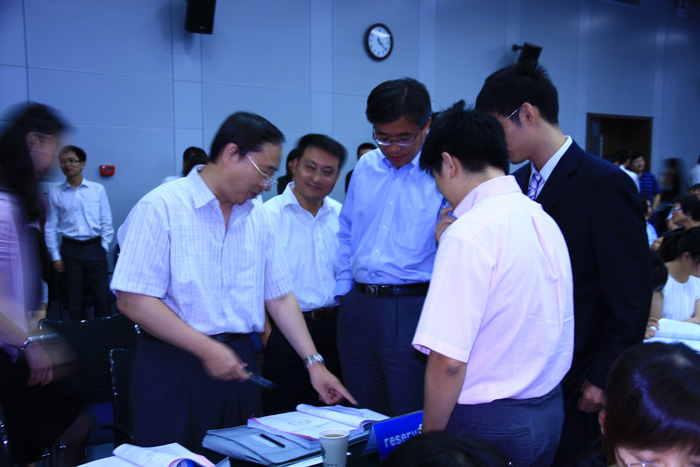 Deputy General Manager Mr. Zeng Xiangling (fifth from the right) engaging in discussion of the case with other participatns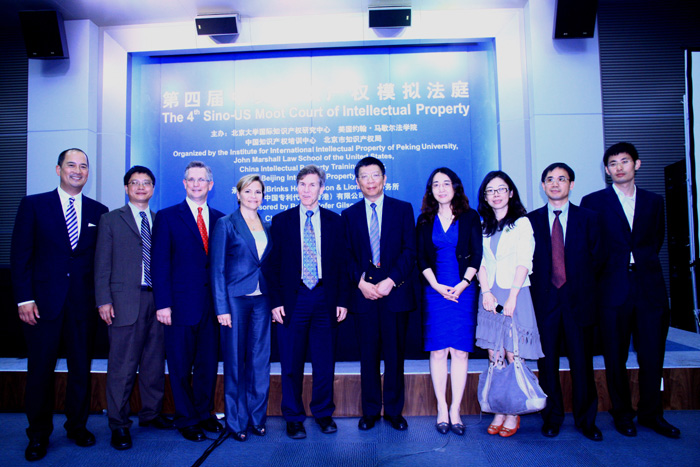 CPA moot team members with Judge Randall R. Rader and other US moot team members from

Brinks Hofer Gilson & Lione