CPA Specialist Invited to Talk to SIPO Examiners on PCT Abstracts Translation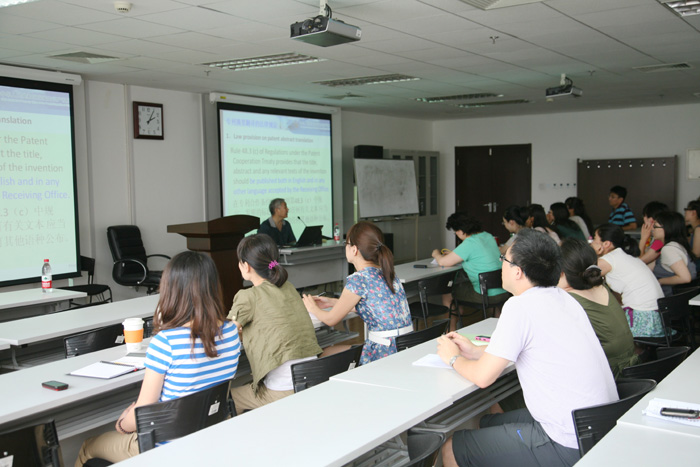 Upon invitation by Communications Invention Examination Division of the State Intellectual Property Office (SIPO), the veteran English translator Mr. Long Zhifang from China Patents & Trademarks, the bilingual IP law publication sponsored by China Patent Agent (H.K.) Ltd. (CPA), gave a talk on English translation of PCT abstracts on 12 July 2011.
The talk comprised four aspects, namely, PCT requirements on translation of patent abstracts, translation of titles of the abstracts, translation of contents of the abstracts, and discussion on translation exercises.
Mr. Long approached the topic from the perspectives of communication accuracy, collocation, and common errors with the aid of examples. With Mr. Long's generous sharing of his experience in translation of patent documents and inspiring answers to questions raised, the participating SIPO examiners found the talk very useful and constructive.