CPA Presents Token of Thanks to Courts for Upholding of Trademark Rights
Recently, China Patent Agent (H.K.) Ltd. (CPA) delivered an engraved appreciation plaque to Beijing First Intermediate People's Court and Beijing Higher People's Court respectively on behalf of a Japanese client, as the enterprise's token of thanks to the courts for upholding its lawful rights and interests during the administrative review proceedings by stopping preemptive registration of marks.
The responsible CPA attorneys Mr. Li Jiang and Mr. Du Shanshan defended successfully the case for the client at trials of both first and second instances. They put forward the argument that in assessing similarity of goods in trademark litigation, the Table of Similar Goods and Services under the Nice Classification, though often been adhered to as a guiding principle in the past, should serve as a reference only where the circumstances warrant it.
The courts' support of the argument represents a break from conventional criterion applied in most of the previous judicial decisions that involve similarity judgment. And the case has the added honour of being selected by China Business Law Journal as an Intellectual Property Deal of the Year in its compilation of landmark deals showcasing legal talent at its best.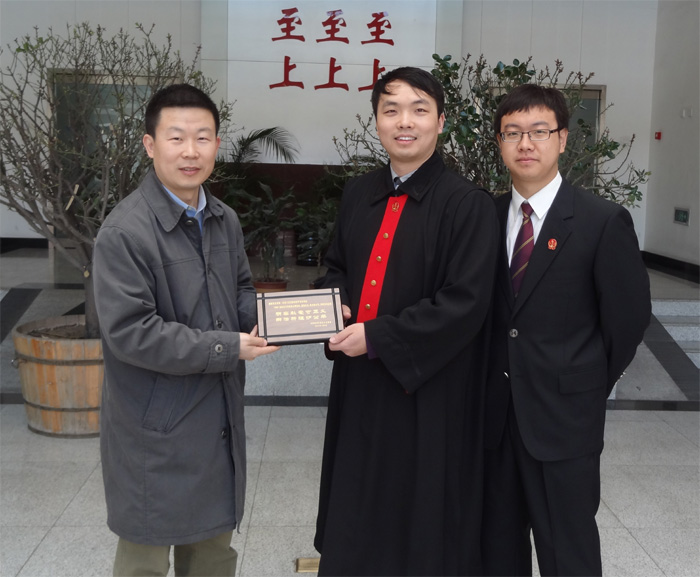 CPA attorneys presenting the token of appreciation to judge on trial of the case at Beijing First Intermediate People's Court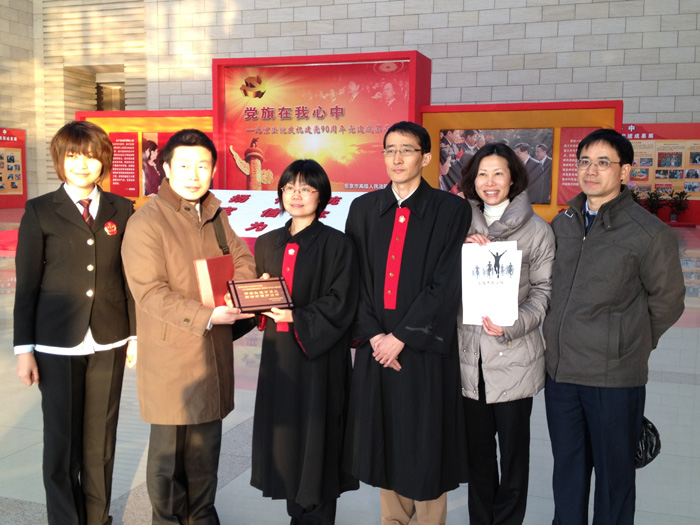 CPA attorneys presenting the token of appreciation to judges on trial of the case at Beijing Higher People's Court