CPA Attends 134th INTA Annual Meeting
The 134th annual meeting of International Trademark Association (INTA) was held during 5-9 May 2012 in Washington D.C., the US. The meeting this year attracted the attendance of 9,500 intellectual property industry practitioners from over 140 countries and regions.
The INTA annual meeting has become a significant event among the Chinese IP sector over recent years. With a total of 342 participants, China was ranked the fourth this year after the US, UK and Germany by scale of attendance.
China Patent Agent (H.K.) Ltd. (CPA) was also in the meeting with a 10-member delegation led by deputy general manager Mr. Luo Hong. On 7-8 May, in a nice function room in the easily accessible Grand Hyatt Hotel, CPA's delegation comprising trademark attorneys, IP lawyers, and patent attorneys received representatives from over 60 IP agencies, law firms and enterprises worldwide, providing them updates on China's latest IP development and answering them questions on related issues.
On 6 May during the session, a Madrid System Users Meeting was hosted by World Intellectual Property Organization (WIPO). The meeting introduced three new online services that allow the Madrid System users to track their documentation, watch any mark and manage their portfolio. In 2011, China filed 2,053 international trademark applications through WIPO's Madrid System, rendering it the seventh among the filing countries.
The INTA annual meetings for years 2013 and 2014, according to the association's calendar, will be held in Dallas, the US and HK SAR, China respectively.
Part of the CPA delegation in snapshot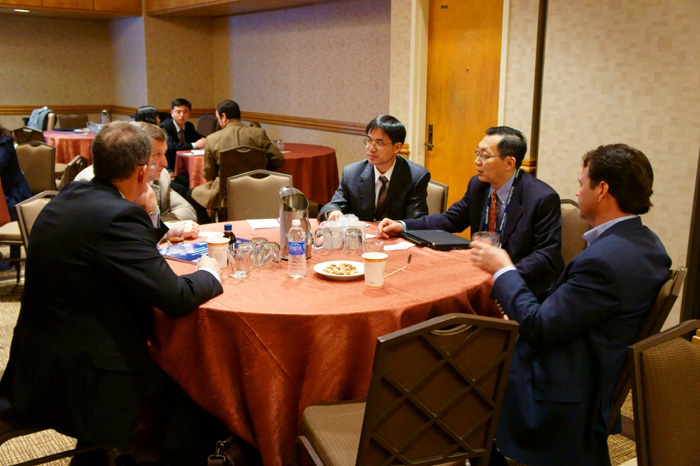 CPA delegates briefing the guests on latest IP legal practice in China