CPA Invited to Speak at American Bar Association Annual Meeting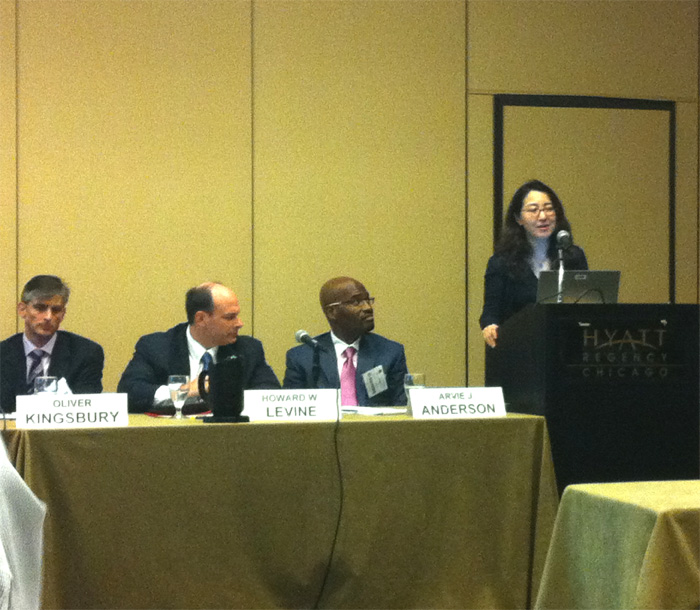 China Patent Agent (H.K.) Ltd. (CPA) recently attended American Bar Association (ABA)'s annual meeting, which was held in Chicago on 3-4 August 2012. Representing the firm were deputy general manager Ms. Tina Tai and director of New York office Mr. Yu Yansheng.
On 3 August, Ms. Tai gave a keynote speech at the discussion session on examination criteria of pharmaceutical patents as related to practicability and sufficient disclosure in the US, Europe and China, with her talk focused on the situation in China. At the IP Committee roundtable conference the following day, she made a one-hour presentation about the latest development of patent protection in China
CPA is glad to be the only patent firm from China invited to speak at the occasion. Ms. Tai made use of the opportunity to introduce China's patent protection system from an international perspective. Her informative and audience-friendly presentation was highly regarded by the participants.
ABA (
www.americanbar.org
) is a national organisation of lawyers in the US. Over the course of more than a century's development since its set-up in 1878, the association has grown to become the largest legal professional body in the world, with members to date close to 400,000.