Cross-Strait Forum on IPR Finance, Investment and Technology Transactions Convenes during 16th CIFIT in Xiamen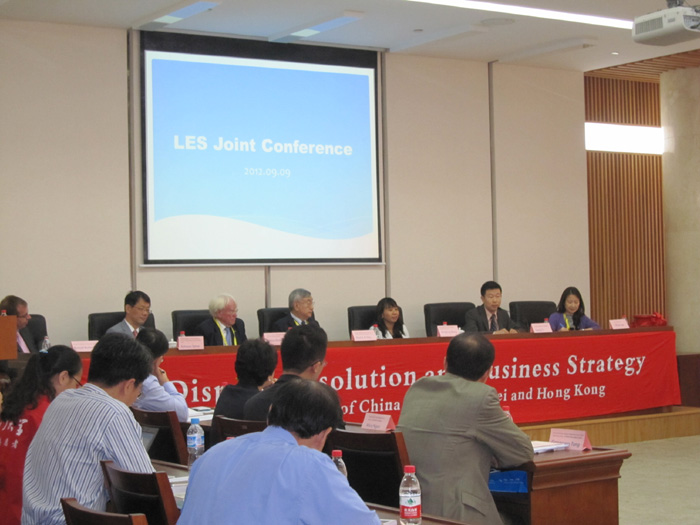 On 8-9 September 2012, the Cross-Strait Forum on IPR Finance, Investment and Technology Transactions was held in Xiamen of the Fujian province as one of the activities of the 16th China International Fair for Investment and Trade (CIFIT).
The forum aimed at promoting IPR finance and investment and facilitating expert exchanges of the topic. It was attended by officials from the State Intellectual Property Office of China (SIPO) and Xiamen Municipal Intellectual Property Office as well as industry experts and academics from the mainland China, Taiwan and Hong Kong.
On 8 September, keynote speakers at the forum delivered speeches on topics covering: hot issues of technology transfer and IPR finance, IP innovation as an impetus of economic growth, IP capitalisation for enhancing enterprises' competitive edge, building cross-Strait platforms for IP transfer, and fostering the development of cross-Strait IPR finance and investment.
Convened on the following day was the extended meeting "LES (Licensing Executive Society) China, Chinese Taipei and Hong Kong Joint Conference", during which experts and academics from home and abroad gathered to address such topics as: IP commercialisation, patent pooling and anti-monopoly, strategy implication of international judicial decisions, resolution and arbitration of IP disputes, keys to success for patent licensing, and risks and opportunities in cross-Strait cooperation.
China Patent Agent (H.K.) Ltd. (CPA)'s attorney Mr. Li Jiang also participated in the conference. Drawing from his legal practice experience over the years, Mr. Li explored with other discussants the benefits and challenges of technology patenting facing various jurisdictions.