CPA Attends 2012 Trilateral Meeting of AIPPI China, Japan and Korea
The 2012 Trilateral Meeting of China,
Japan
and Korea Groups of AIPPI (the acronym for the French name of International Association for the Protection of Intellectual Property Groups) was held in
Chitose
,
Japan
on 13-15 July 2012.
Among AIPPI-China's delegation to the meeting were China Patent Agent (H.K.) Ltd. (CPA)'s assistant general managers Ms. Kathryn Fu and Mr. Kong Zhiqiang, and Electronics & Electricity Department manager Mr. Wang Yue.
The meeting focused discussion on three topics, and started, as a usual practice, with the update on IP systems in respective countries.
The other two topics were: comparison of the three countries in patent specification requirements, and the interplay between design and copyright protection for industrial product, with the latter one being one of the Questions to be discussed in AIPPI's upcoming World IP Congress in Seoul, Korea this October.
During the session, Ms. Fu, Mr. Kong and Mr. Wang made extensive exchanges on behalf of the firm with their Asian counterparts. This has contriubted to the mutual understanding of the participants about recent IP development and other issues of concern in the respective countries to a great extent.
The trilateral meeting was originally scheduled to be convened in July 2011 in Sapporo of Japan, but was adjourned until this July in the aftermath of the massive earthquake and tsunami that broke out in Japan last March.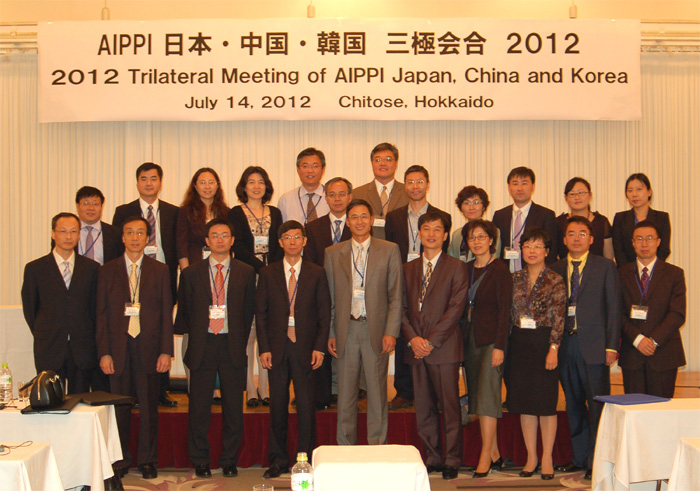 Participants of the trilateral meeting in snapshot