CPA Designated as Practicum Center for Peking University's Master of Law Program in Patent Agency
On 18 September 2012, a signing ceremony for collaboration between Beijing Intellectual Property Office and Peking University Law School on offering master of law program in patent agency was held in Peking University.
As the first higher education institution in China to launch a master's degree program directed to the development of patent agency professionals, Peking University Law School also innovates in the mode of teaching by incorporating practicum training through cooperation with Beijing IP Office to cultivate interdisciplinary IP professionals.
As regards the sites for practicum training, ten IP firms have been selected to serve the purpose. China Patent Agent (H.K.) Ltd. (CPA) is glad to be one of those chosen firms, thereby having the chance to contribute to the cause of professional team building for the industry.
The master's program is open to research-based candidates in their second year with a bachelor degree in science at Peking University.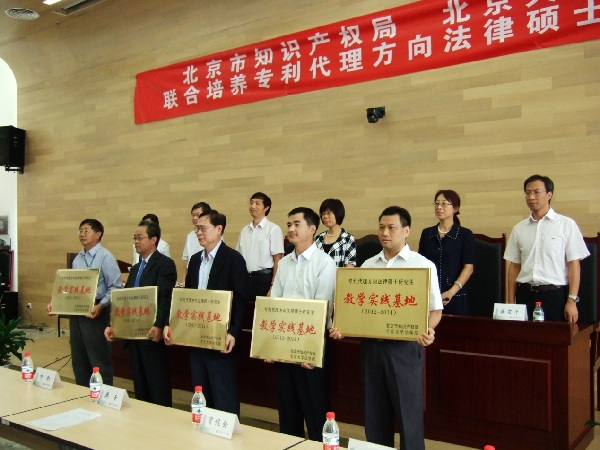 During the signing ceremony, leading officials from Beijing IP Office and Peking University Law School presented to the representatives of the 10 selected IP firms, including CPA, with memorial tablets dedicated to the firms' participation as practicum centers, and 7 patent professionals with the letters of engagement as lecturers of the master's program.