Supreme People's Court and Qinghua University Co-hosted Chinese IP Cases Forum
On 15-16 September 2012, a forum on Chinese IP cases co-hosted by the Institute of Applied Law of Supreme People's Court of China (SPC) and the Research Center for Intellectual Property Law of Qinghua University Law School was held in Beijing.
The forum was run in sub-sessions of copyright law, trademark law and patent law respectively. More than 40 guest speakers comprising top-tier IP judges, academics from prominent universities in China, legal practitioners well-versed in respective areas of law, and examiners of the State Intellectual Property Office (SIPO) were present to contribute to the discussion of typical IP cases tried during recent years in China.
A total of 17 cases were studied over the two-day sessions, among them were:
National Stadium v. Beijing Panda Fireworks (Group) Holding Co. Ltd. etc., a case related to the violation of copyright of Beijing National Stadium's "bird's nest" design by a domestic fireworks product using "鸟巢

" (

bird's nest) as part of its name and the shape of the iconic architecture in its package design, representing a first case in China dealing with extension of copyright protection for an architectural work to industrial design of goods;
Shanxi Xinghuacun Fen Wine Factory Co., Ltd v. Trademark Review and Adjudication Board (TRAB) of the State Administration for Industry and Commerce (SAIC), an administrative dispute case involving the opposition against the use of "Xing Hua Cun" (

"

杏花村

")

, a well known mark for alcohol products in China, on other class of goods, namely, "trees, cereal, distillery malt", thus touching upon the issue of cross-class trademark protection;
Simcere Pharmaceutical Group v. Patent Reexamination Board of the State Intellectual Property Office of China (SIPO), an administrative dispute case pertaining to amendment to claims of a granted patent as allowed under prescribed law.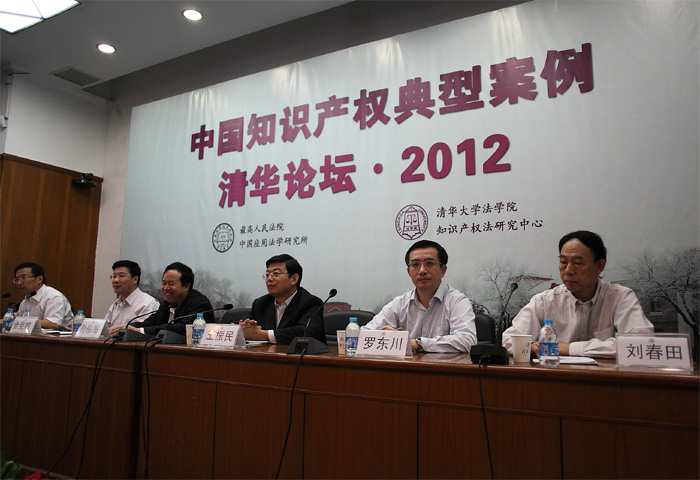 Guest panel at opening ceremony of the forum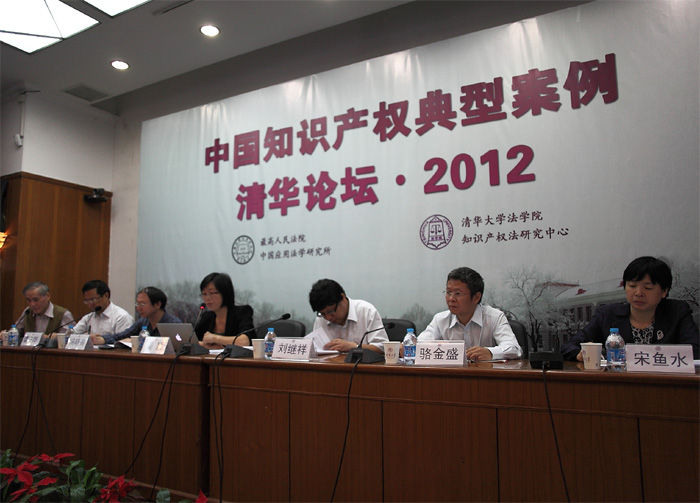 Discussion panel at copyright law session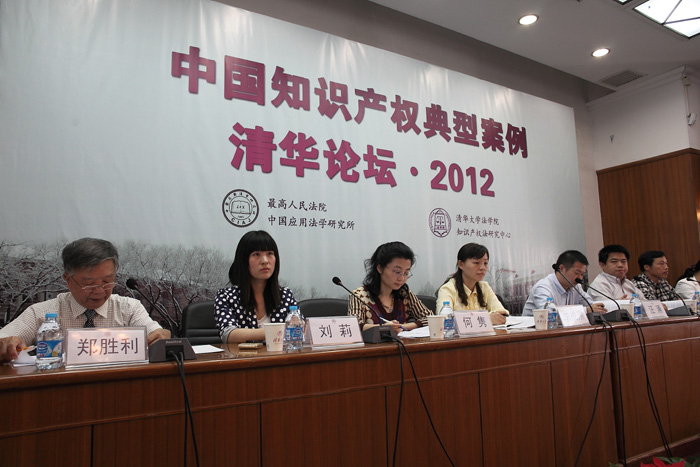 Discussion panel at trademark law session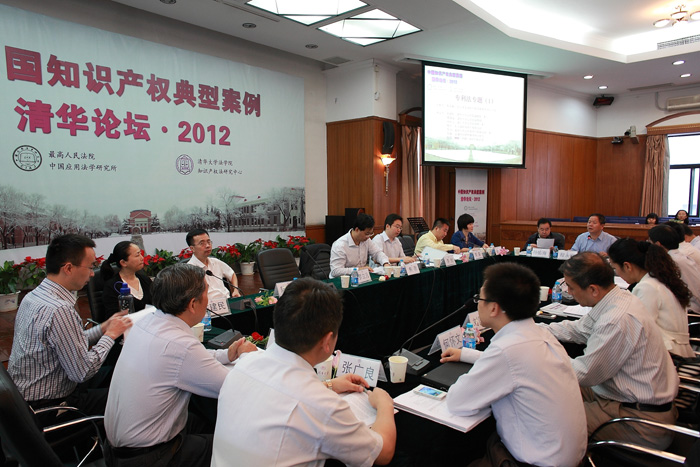 Discussion panel at patent law session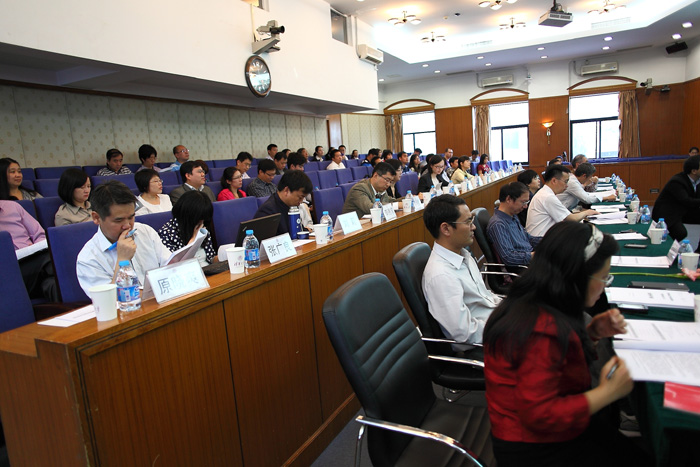 Audience at forum