CPA Attends 85th Pharmaceutical Trade Marks Group (PTMG) Conference
On 3-5 October 2012, China Patent Agent (H.K.) Ltd. (CPA) took part in the 85th Pharmaceutical Trade Marks Group (PTMG) Conference held in Barcelona, Spain. Representing the firm were general manager Mr. Li Yong, Mechanics & Designs Department manager Mr. Yuan Shaohui, and trademark attorney Ms. Rachel Zhang.
Centered on the theme of "Realities for Pharmaceutical Trade Marks in the Physical and Virtual World", the conference offered a packed agenda of fifteen inspiring talks delivered by pharmaceutical trademark owners, attorneys and judges from diverse countries such as Spain, Pakistan, the UK, Canada, the US, and Germany.
A variety of trademark and commerce related hot topics were discussed at the conference, including: the use of trademark signs and symbols, product trade dress and protection by non-traditional trademarks, ambush marketing, impact of social media on the use of trademarks, trademark protection in gTLDs (generic top-level domains), and development of pharmaceutical trademarks in specific European markets.
The conference brought together 450 delegates from more than 300 pharmaceutical manufacturers, IP firms and enterprises around the world. Mr. Li Yong along with Mr. Yuan and Ms. Zhang made extensive, in-depth exchanges with their foreign counterparts on matters related to patent and trademark protection, and provided them with updates on IP law and practice in China. Departing from Spain, the CPA delegation routed through France and Italy to meet with the firm's clients there.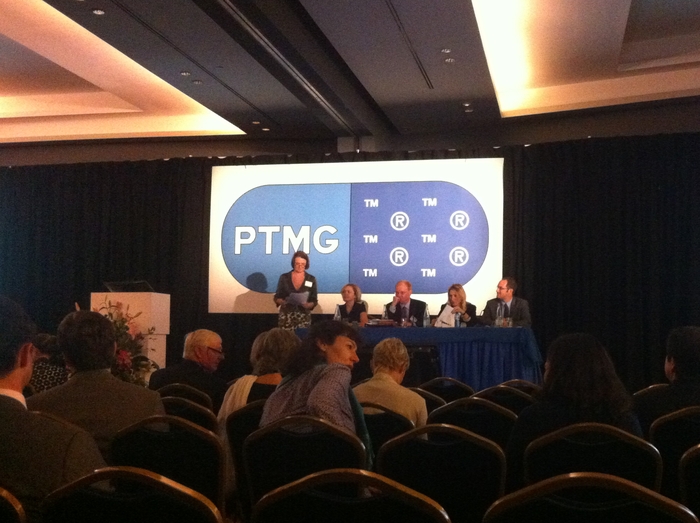 85th PTMG Conference in progress