International Industry & Commerce IP Seminar Convenes in Beijing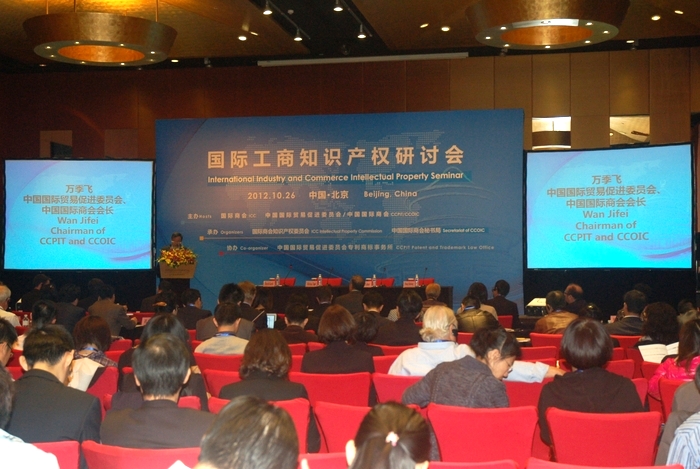 On 26 October 2012, the International Industry & Commerce IP Seminar, co-hosted by International Chamber of Commerce (ICC) and China Council for the Promotion of International Trade (CCPIT), was held in Beijing.
The event attracted an attendance of over 200, including corporate representatives, IP specialists and practitioners from China and abroad. Opening remarks of the seminar were made by Mr. Tian Lipu, commissioner of the State Intellectual Property Office (SIPO); Mr. Wan Jifei, chairman of CCPIT and China Chamber of International Commerce (CCOIC); and Mr. David Koris, chairman of ICC Commission on Intellectual Property.
The seminar addressed the theme of "Increasing Economic and Business Competitiveness Using Intellectual Assets". Topics analysed and discussed focusing on the theme included: the importance of intellectual assets and IP protection today, in global market and for economic and trade strategies of countries; and some key issues confronting businesses, such as protection of technologies through patents and trade secrets, licensing, and brand protection on the Internet.
China Patent Agent (H.K.) Ltd. (CPA) is glad to be a guest of the event. Representing the firm were its senior counsel Ms. Wang Jiangying; Beijing office director Mr. Kong Zhiqiang; Beijing office deputy director and Legal Affairs Department manager Mr. Wu Yuhe. During the session, the first joint conference of the IP commissions of CCOIC and ICC was also convened, at which Mr. Wu delivered a talk on the dual channels of IP rights protection, by administrative and judicial means, in China.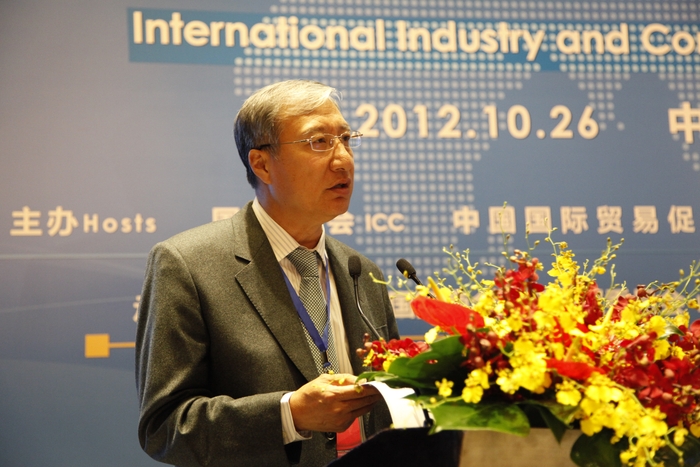 SIPO commissioner Mr. Tian Lipu speaking about the role of IP under current economic conditions and IP-related efforts of the Chinese government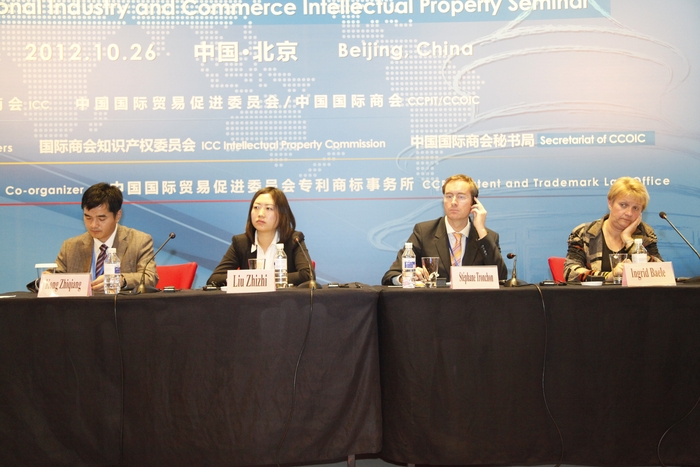 CPA Beijing office director Mr. Kong Zhiqiang moderating discussion session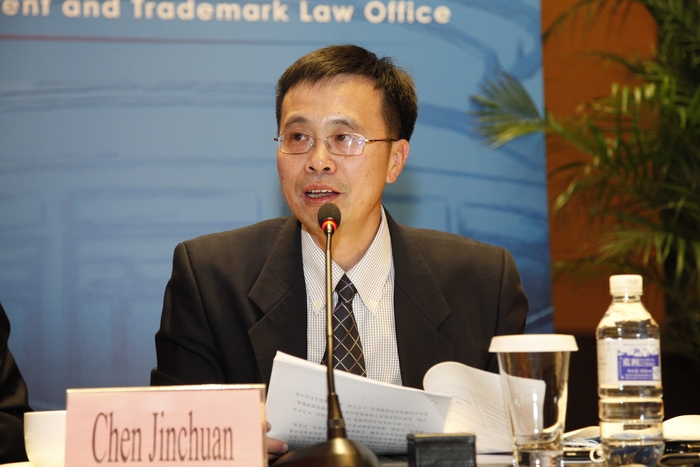 Beijing Higher People's Court IPR Tribunal chief justice Mr. Chen Jinchuan speaking on IP protection by court system of the municipality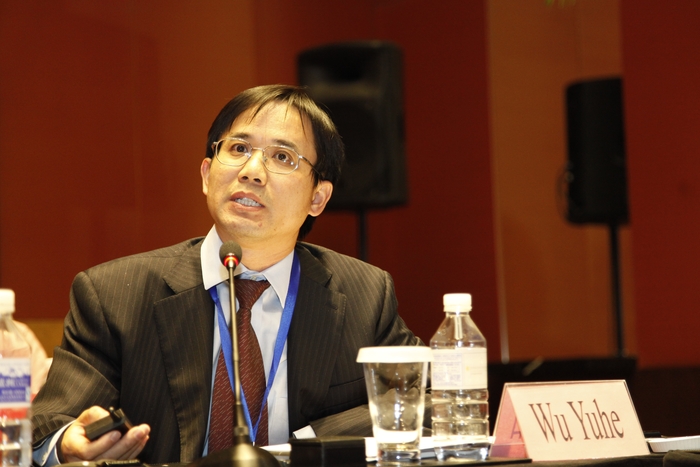 CPA Beijing office deputy director Mr. Wu Yuhe expounding on the subject of amendment to the Chinese Patent Law