7th Cross-Strait Trademark Forum 2012 Convenes in Wuxi of China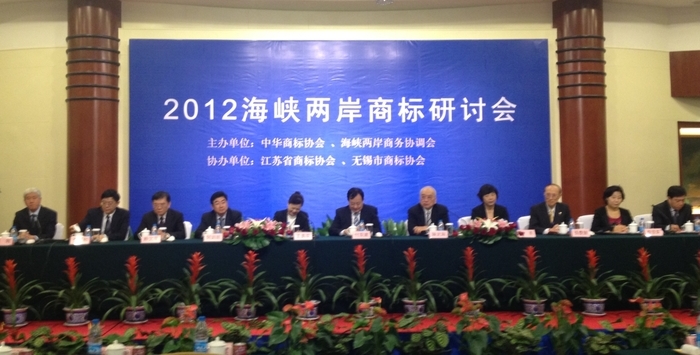 The 7th Cross-Strait Trademark Forum co-sponsored by China Trademark Association and the Chinese Commercial & Industrial Coordination Society was held in Wuxi, Jiangsu province of China

on 6-7 November 2012

.
Topics discussed during the forum included amendments to trademark laws, acts deemed as trademark infringement, evidence for establishing the use of trademark, brand image and management as at both sides of the Taiwan Strait.
The forum gathered over 100 attendees. Among them were officials representing State Administration for Industry & Commerce of China (SAIC), its Trademark Office and Trademark Appeal Board, and Taiwan Intellectual Property Office (TIPO). Also participating were representatives from major enterprises and IP agencies of mainland China and Taiwan. China Patent Agent (H.K.) Ltd. (CPA) is glad to be one of the participants upon invitation.
With venue of meeting alternating between mainland China and Taiwan cities, the forum has been an annual event since 2006. It proves to be a useful platform for sustained cross-Strait dialogue on the legislative, judicial and other developments related to trademark protection in mainland China and Taiwan.