IPXI Co-founder Briefs on Alternative Licensing and Trading Model for IP Rights
On 5 December 2012, Mr. Gerard J. Pannekoek, co-founder, president and CEO of the Intellectual Property Exchange International (IPXI), spoke at the China IP Media Conference Club in Beijing about IPXI, the world's first IP-focused financial exchange for non-exclusive licensing and trading of IP rights.
According to Mr. Pannekoek, IPXI is operated under the core principles of transparency and efficiency, which are not found in traditional bilateral licensing of IP assets. It allows companies to buy and sell patent rights as units, termed Unit License Rights (ULR) Contracts, with market-based pricing and standardized terms, simulating the trade in shares. For example, one ULR grants an organization a one-time right to use a particular technology on a single product.
The licensing process starts with legal analysis to ensure the quality of the patent rights to be listed as ULR contracts. It is then undertaken in a manner similar to a public equity offering for a corporation by means of offering memorandums and road shows.
IPXI also maintains a secondary market for ULR purchasers and sellers to realize liquidity through resale and trading once an initial offering has been priced.
Founded in 2009, IPXI has more than 40 members to date, including CBOE Holdings (parent of Chicago Board Options Exchange), Royal Philips Electronics, Ford Global Technologies, Sony Corporation of America, Hewlett-Packard Company, as well as several US Department of Energy national laboratories, major university research institutions, and leading IP law firms.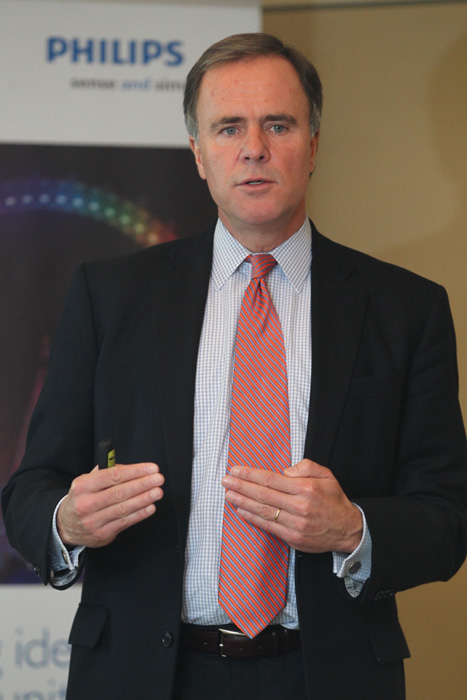 Mr. Gerard J. Pannekoek speaking at China IP Media Conference Club in Beijing