CPA Attorney Invited by Japan Bioindustry Association to Speak on Recent Patent Exploitation in China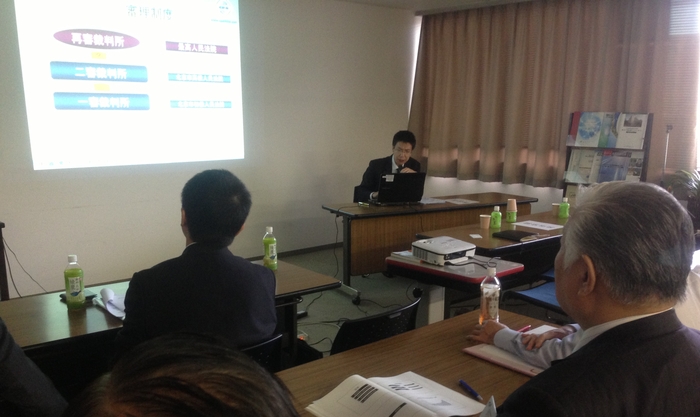 On 25 April 2013, China Patent Agent (H.K.) Ltd. (CPA) attorney Mr. Guo Yu, at the invitation of Japan Bioindustry Association (JBA), gave a keynote speech at a briefing of the association's Intellectual Property Rights Committee in Tokyo.
Mr. Guo's presentation, entitled "Exploitation of Pharmaceutical and Food Patents in China", focused on patent infringement litigation procedures and tactics as well as determination of protection scope of a patent in China by reference to recent court decisions of the Supreme People's Court of China.
The close to 50 representatives from the association's corporate members showed great enthusiasm for the topics addressed, and found the talk a useful platform for having their questions related to IPR protection in China answered in an interactive manner.
JBA is a non-profit organisation whose membership is open to companies of different industrial sectors, public organizations, and individuals in Japan with interest in bioscience, biotechnology and its commercialization.