CPA Receives ILASA Gold Award for Best Chinese IP Firm 2013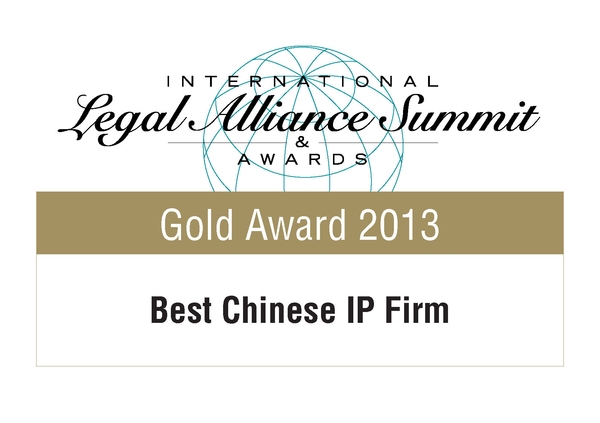 China Patent Agent (H.K.) Ltd. (CPA) is pleased to announce that it has received the Gold Award for Best Chinese IP Firm 2013 at the 6th edition of International Legal Alliance Summit & Awards (ILASA), organised by the Paris-based independent information provider Leaders League.
The ILASA awards recognise the most distinguished legal departments, IP departments, best law firms, and best IP firms in the domestic markets of North America, Latin America, Europe, and Asia for their excellent results over the past year, as well as lasting performance in management and leadership.
CPA is much honoured for being the sole laureate who was lauded with the gold award among 10 major Chinese IP firms on the finalists list. Jury panels of the ILASA awards were made up of over a hundred corporate counsels from Fortune 500 companies across major industry sectors, and senior management of ILASA.
This year's ILASA, held on 20 June 2013 in New York City, gathered more than 400 leading partners, general counsels and IP directors from over 40 countries. CPA was represented at the awards ceremony by Mr. Yu Yansheng, director of its New York office.
During his brief speech in accepting the award, Mr. Yu expressed hearty appreciation for the title of best Chinese intellectual property law firm. As he said, the honour is a recognition of the hard work of the entire CPA staff and should therefore be shared by them all. And most importantly, the award certainly gives an impetus to the firm and its staff to continuously provide best services to its clients.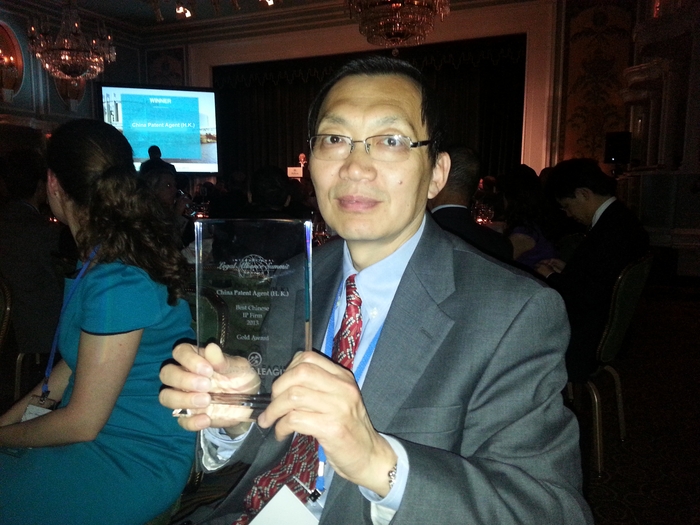 CPA New York office director Mr. Yu Yansheng at the awards ceremony