CPA General Manager Elected ACPAA Vice President for Third Successive Term
At the 9th members congress of All-China Patent Agents Association (ACPAA) held in Beijing on 25 July 2013, Mr. Li Yong, general manager of China Patent Agent (H.K.) Ltd. (CPA), was elected vice president of the association, and Mr. Zeng Xiangling, CPA deputy general manager, was elected a board member of the association. Prior to the election, Mr. Li Yong has served two successive terms in that position.
ACPAA is a professional organisation representing patent agents and patent agencies across China. The board of the association is elected by vote every three years during the members congress.
CPA general manager Mr. Li Yong (right) filling in the ballot paper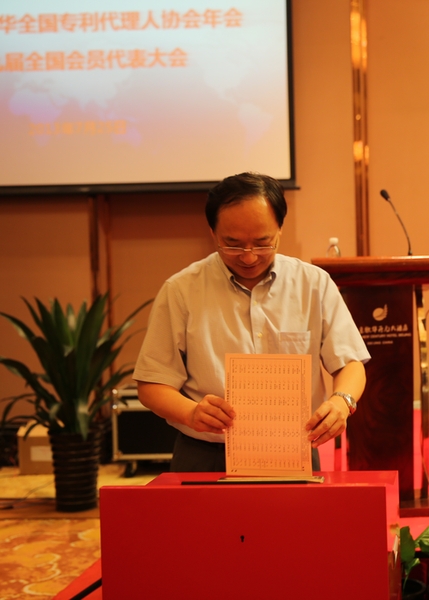 CPA deputy general manager Mr. Zeng Xiangling casting his vote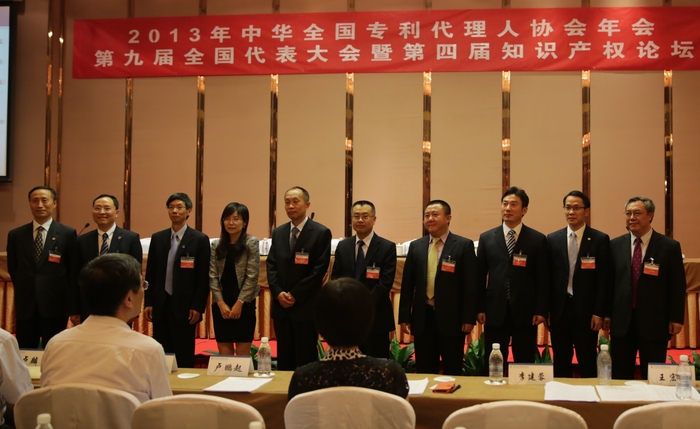 The newly elected honorary presidents, president, vice presidents, counselors, and secretary general on the 9th board of ACPAA