CPA Attends Nordic IPR Forum 2014 in Stockholm
On 25-27 March 2014, China Patent Agent (H.K.) Ltd. (CPA) attended the Nordic IPR Forum 2014 held in Stockholm, Sweden. Representing the firm were general manager Mr. Zeng Xiangling, Munich office director Mr. Deng Ming, and Beijing office Legal Affairs Department deputy manager Mr. Xiong Yanfeng.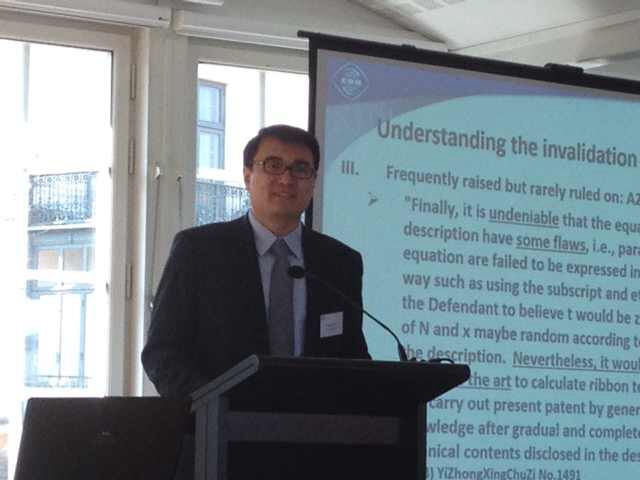 Mr. Xiong spoke on the latest development of patent protection in China.
The event attracted about two hundred delegates representing enterprises and law firms from Europe, America and Asia. At the meeting, Mr. Xiong presented on the latest development of patent protection in China, in particular the draft Amendments to the Chinese Patent Law, as well as recent patent cases relating to infringement, licensing disputes, invalidation, and administrative litigation. Mr. Xiong's presentation provided firsthand updates on patent practice in China, and was well received by the attendees.
During the session Mr. Zeng, Mr. Deng, and Mr. Xiong made extensive exchanges with other participants at the meeting on matters related to Chinese and foreign IP protection. Outside the session, they also seized the chance to pay visits to corporate clients and law firms in Sweden, Denmark and Germany, to keep close contact with them and learn in depth about their specific needs.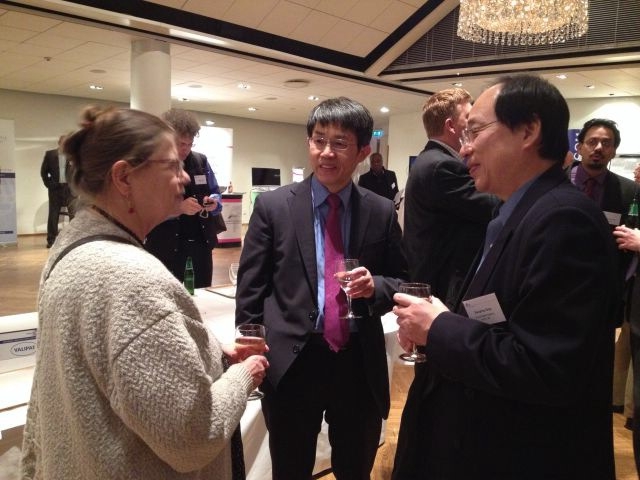 General manager Mr. Zeng (right) and Munich office director Mr. Deng (middle) in ardent discussion with a forum participant.