Patent Examination Cooperation Beijing Center Examiners Meet CPA Beijing Attorneys for Feedback on Examination Quality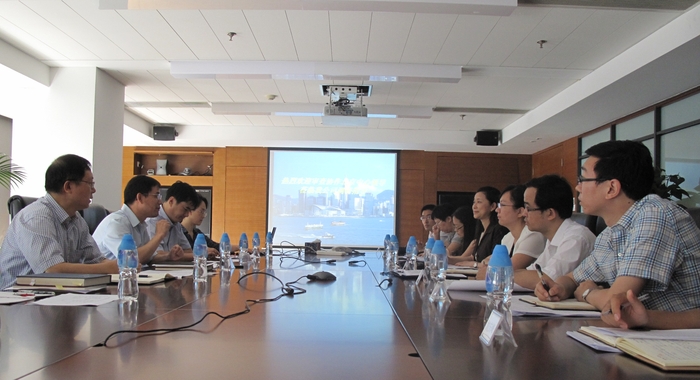 On 26 June 2014, Patent Examination Cooperation Center of the Patent Office, Beijing (PECC)'s chief examiner Ms. Zhu Xiaolin led an 8-member delegation to meet management and attorneys of China Patent Agent (H.K.) Ltd. (CPA) at CPA Beijing office for discussion and feedback on patent examination quality.
The PECC delegates were warmly welcomed by 19 CPA colleagues comprising relevant department managers and attorneys headed by Beijing office director Mr. Kong Zhiqiang and deputy director Mr. Wu Yuhe. At the meeting the PECC examiners briefed on their assessment approaches, standards, and quality control practice in patent examination regarding the three conditions for patentability of utility, novelty and inventive step.
The briefing was followed by a time of discussion based on the questions and queries arisen in the course of patent prosecution brought up by CPA attorneys. The meeting has proved to be very useful in enhancing communication and exchanges between patent examiners and attorneys, and is certainly conducive to the healthy development of the industry.
PECC Beijing was set up in 2001 in response to the trend of phenomenal growth in patent applications in China as an institution directly under the State Intellectual Property Office (SIPO). It handles work commissioned by SIPO including substantive examination for invention patent applications and preliminary examination for PCT international applications, as well as provides legal advice regarding patent application and protection.