The 2nd UK-China IP Symposium Held in Beijing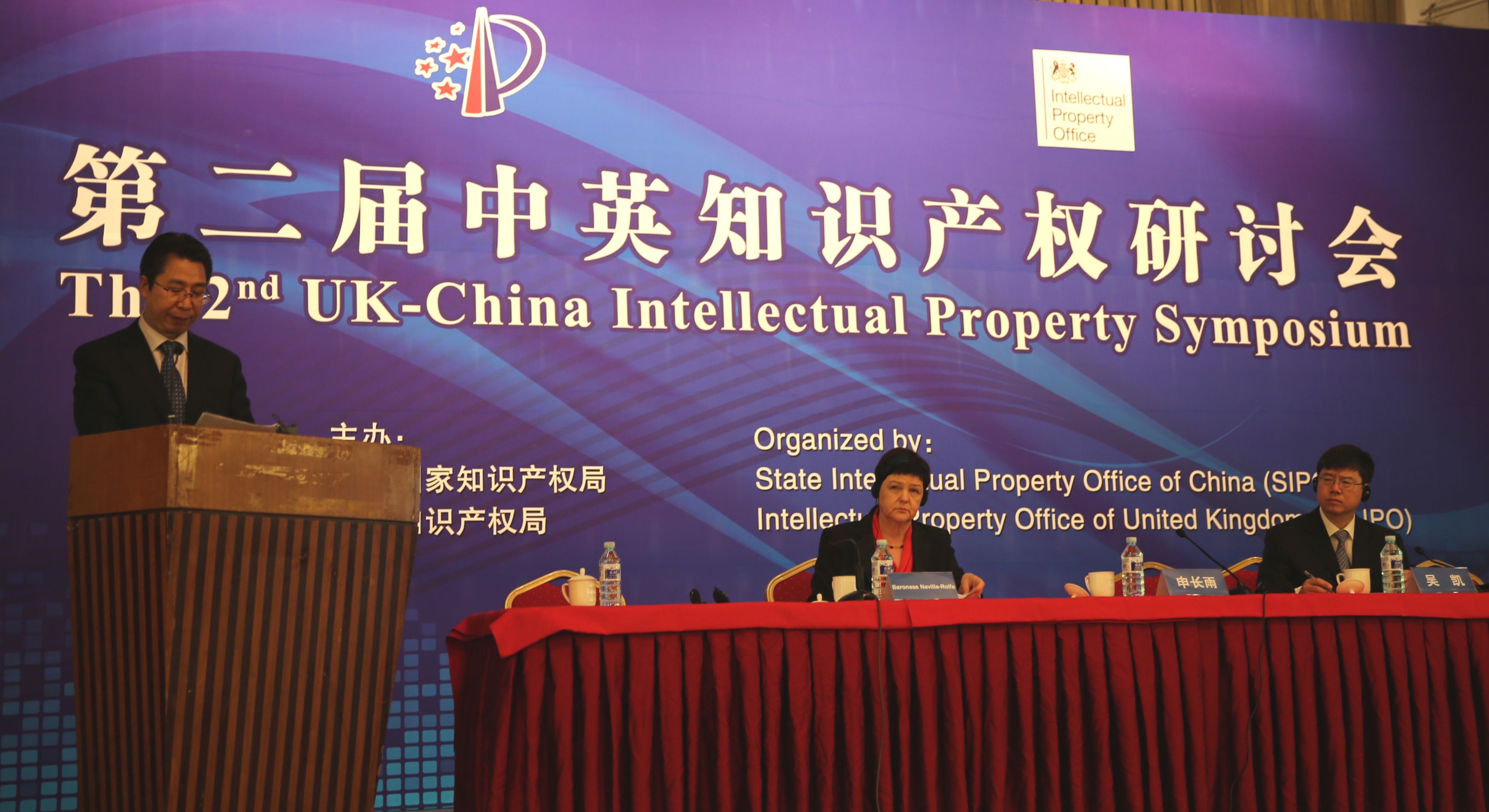 The 2nd UK-China Intellectual Property Symposium, co-hosted by the Chinese State Intellectual Property Office (SIPO) and the UK Intellectual Property Office (UKIPO), was held in Beijing on 1 September 2014.
The event was opened by SIPO Commissioner Mr. Shen Changyu and UK IP Minister Baroness Lucy Jeanne Neville-Rolfe, who spoke on how IP-intensive industries fostered the sustainable development of national economy and employment, and the prospect of China-UK cooperation on IP respectively.
The symposium focused discussion on five topics, namely, IP economics and government services to business, IP in research and technology commercialisation, patents and designs, trademarks, and civil judicial enforcement of IP in China and the UK.
The symposium was attended by representatives from IP offices, the judiciary, universities and research institutes, companies, and patent firms of China and the UK. It provided an opportunity for businesses from both countries to communicate directly with government officials, and learn about IP in the countries.