CPA Attends 44th AIPPI World IP Congress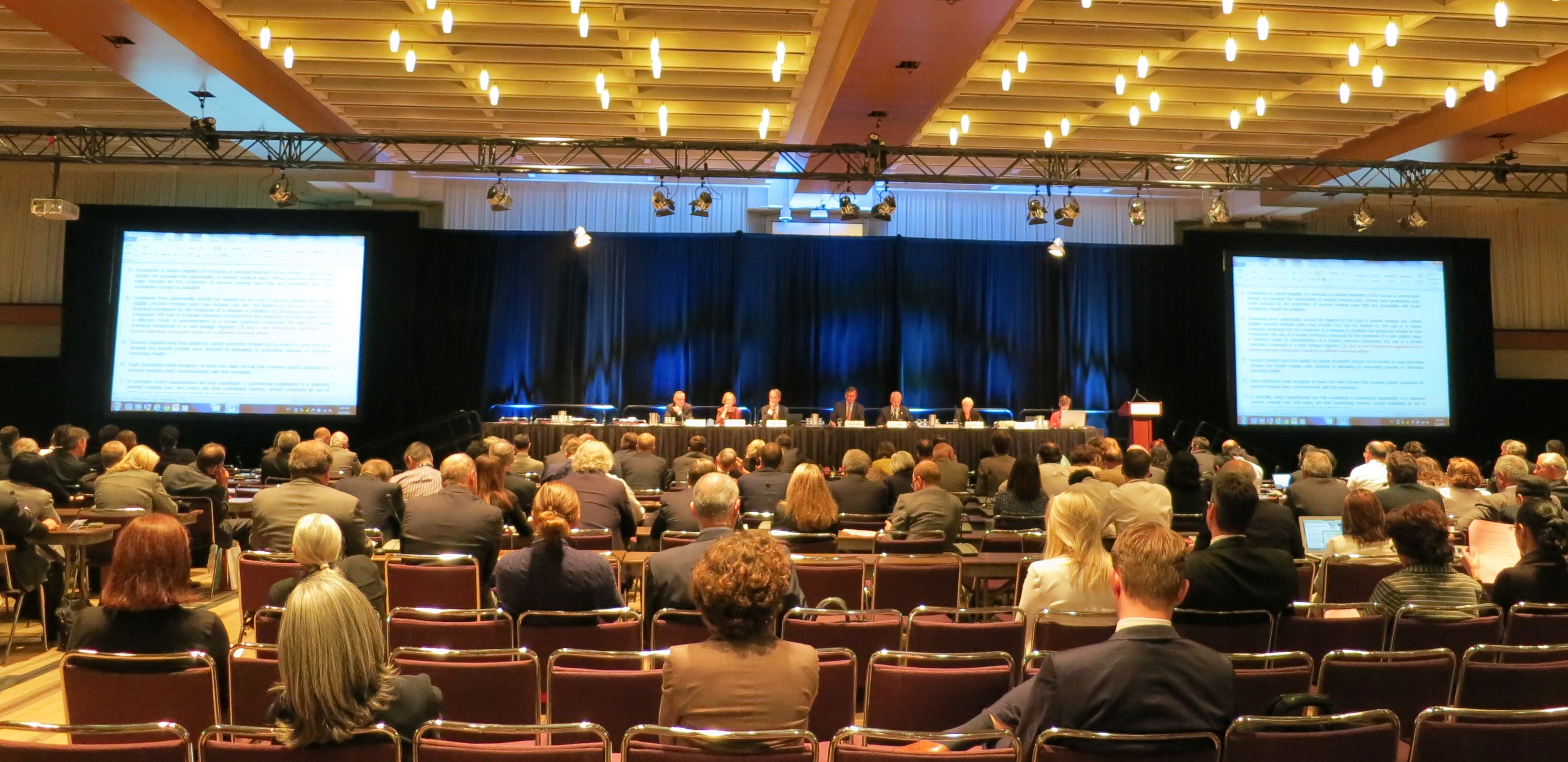 On 15-17 September 2014, a three-member delegation of China Patent Agent (H.K.) Ltd. (CPA) including assistant general manager Mr. Wang Jingchao attended the 44th World Intellectual Property Congress of AIPPI (International Association for the Protection of Intellectual Property) in Toronto, Canada.
At the opening ceremony Justice Marshall Rothstein of the Supreme Court of Canada gave a keynote speech which brought up a main theme of the congress, namely, harmonisation of domestic patent laws by reference to experience of courts in foreign countries.
Apart from plenary sessions, educational programmes, expert panels, and mock trials, working committee meetings were also conducted during the session. The meetings reached consensus on resolutions representing the positions of AIPPI on several contemporary IP issues, and decided on trade secrets, copyright protection for libraries and academic use, inventorship of multinational inventors, and free-riding of trade marks as the four new working questions for next year's congress.
About 1,200 participants from more than 80 countries and regions attended the congress. Our colleagues were glad to seize the chance to meet with the industry participants during the session and exchanged views with them on a range of topics of interest.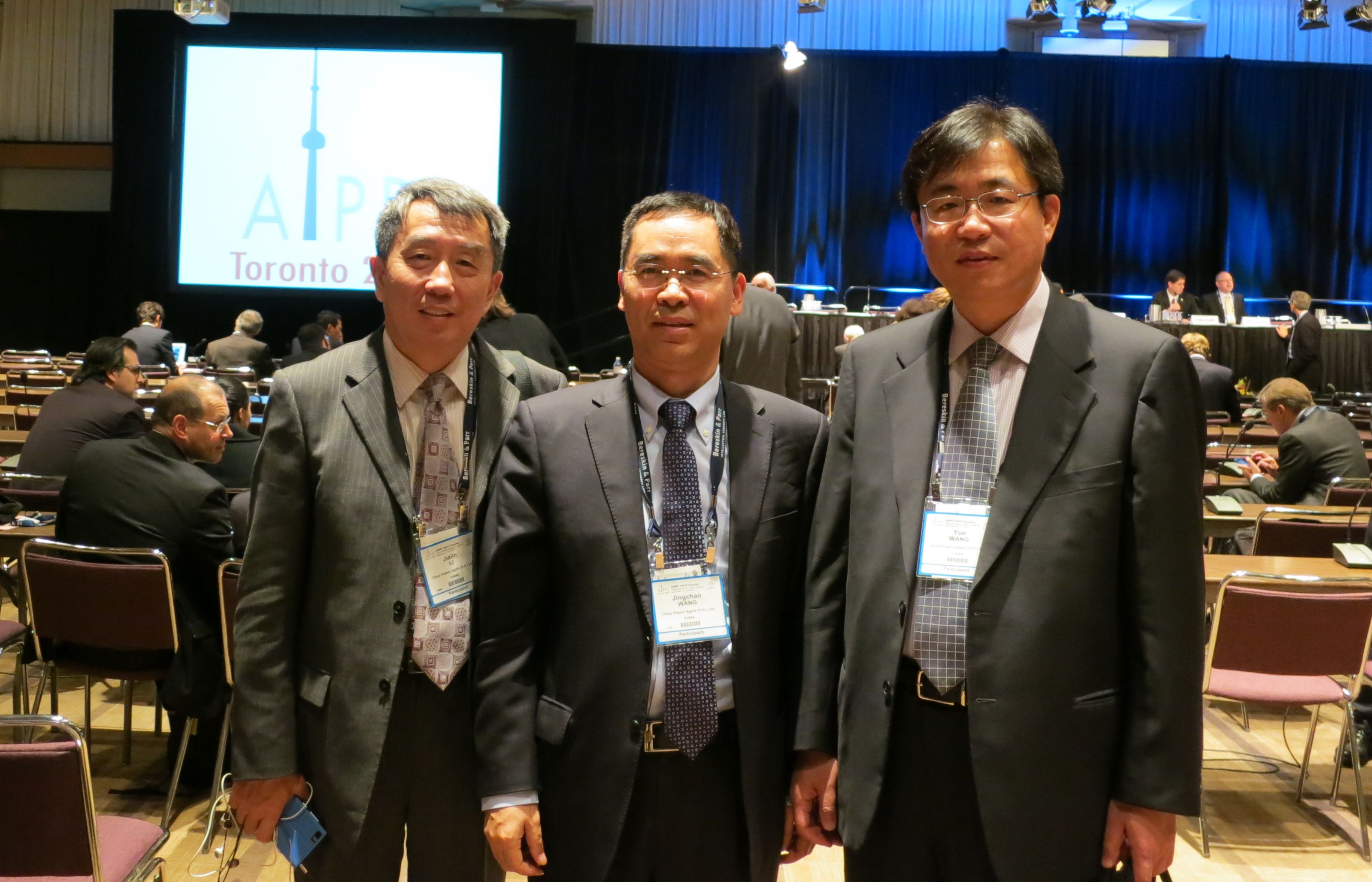 CPA assistant general manager Mr. Wang Jingchao (middle) with Mr. Wang Yue, manager of Electronics & Electricity Department at Beijing office (right),
and Mr. Li Jialin, deputy director of Shanghai office (left), in the congress.