CPA Receives Outstanding Awards at China Trademark Festival 2014
On 8-10 November 2014, China Trademark Festival 2014 hosted by China Trademark Association (CTA) was held in Suzhou, Jiangsu Province. This year also celebrates the association's 20th anniversary, and special achievement awards were presented by CTA during the festival to acknowledge contributions made by organisations and individuals of the industry over the years.
China Patent Agent (H.K.) Ltd. (CPA) was very much honoured to be winner of several of these awards, including the Outstanding Contribution Award as well as the Exemplary Trademark Agency Award for Years 2012-2014. In addition, Mr. Luo Hong, CPA deputy general manager who was at the ceremony receiving the awards on behalf of the firm, also got an individual award for outstanding contributions himself.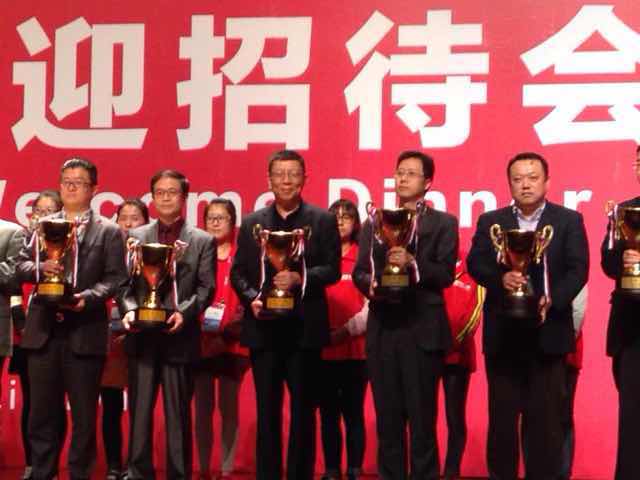 The theme of this year's trademark festival was "Promote Chinese Brand Construction, and Enhance International Trademark Cooperation". Several forums were conducted over the 3-day session, all with a focus on the implementation of the new Chinese Trademark Law to promote the competitiveness of Chinese brands. CPA Trademark Department manager Mr. Li Jiang also participated in the event and acted as moderator of the forum on international trademark protection practices.
This year's event attracted about 1,000 participants, including leaders from the State Administrations for Industry and Commerce of China (SAIC), representatives from World Intellectual Property Organization (WIPO), as well as officials, judges, IP experts, academicians, trademark attorneys, and entrepreneurs from China, the US, Russia, EU, UK, South Korea, and other countries and regions.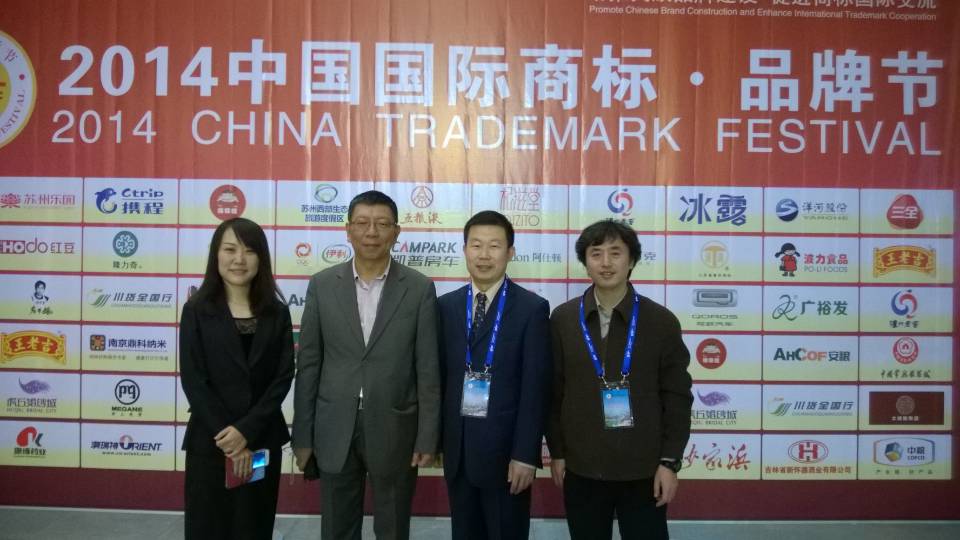 The CPA delegation comprising (from the left) Ms. Gao Wenna, Mr. Luo Hong, Mr. Li Jiang, and Mr. Li Yue