CPA Commended as Outstanding IP Litigation Team in China 2014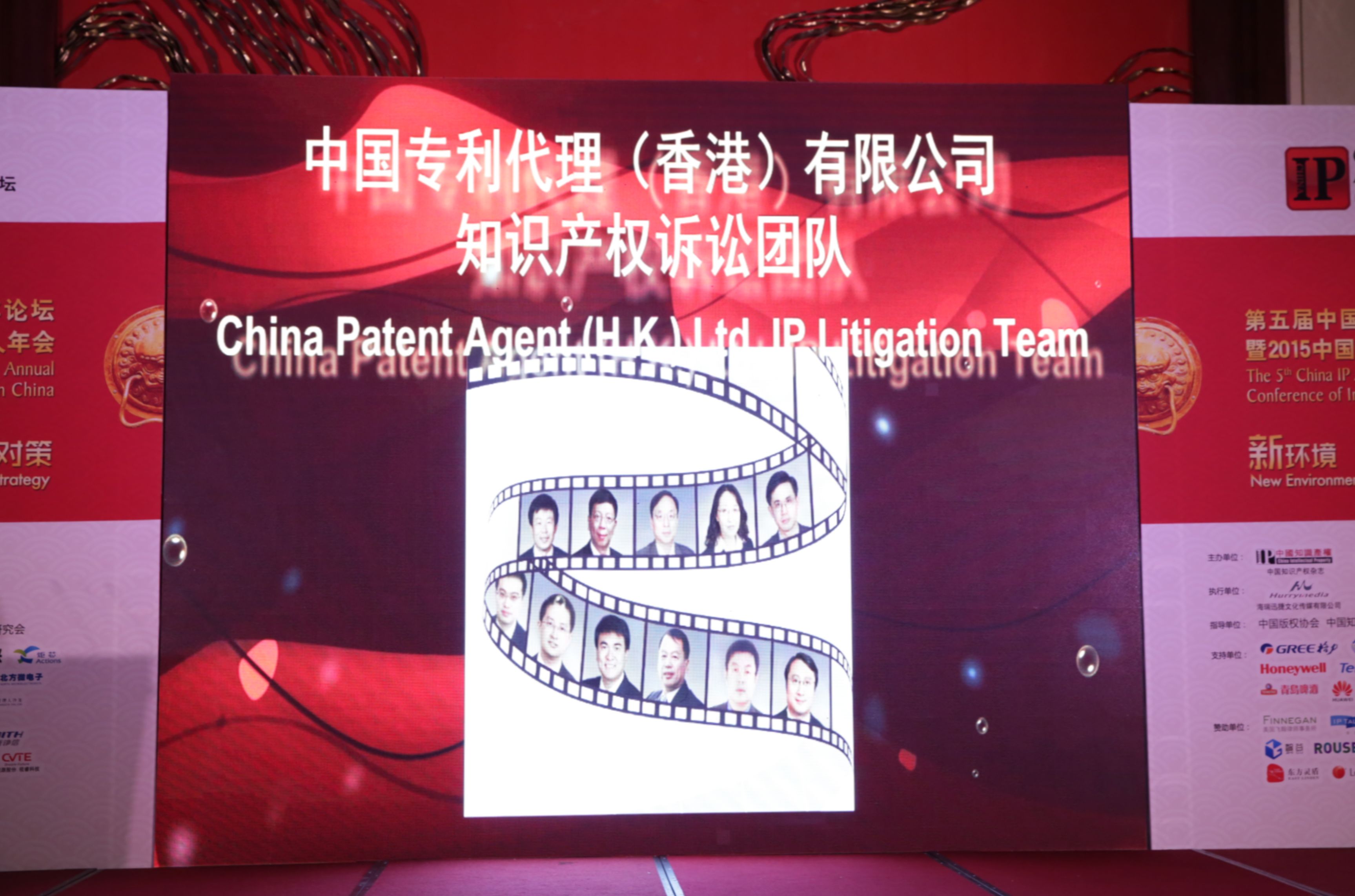 On 9 January 2015 during the 5th China IP Annual Forum held in Beijing, the results of Outstanding IP Litigation Teams in China 2014, an award co-sponsored by China IP Magazine and China Daily, were released. China Patent Agent (H.K.) Ltd. (CPA) is pleased to share that its IP litigation team is one among the ten teams who win the honour this year.
The presentation ceremony for the award attracted over 200 attendees, including senior officials of Beijing Intellectual Property Office, chief executives of All-China Patent Attorneys Association (ACPAA), IP experts, and industry practitioners. Representing CPA at the event were Beijing office director Mr. Kong Zhiqiang, Legal Affairs Department manager Mr. Wen Dapeng, and Physics Department manager Ms. Li Yafei.
The award is based on rating of such indicators as a candidate team's professional expertise, service capability, and research competence, as well as integrated strength in terms of team coherence, innovation and social responsibility observance.
With extensive experience in representing both domestic and foreign clients in IP cases involving patent, trademark, copyright and unfair competition, CPA has reaped series of successes in recent invalidation and litigation cases with outcomes in favour of the clients. We appreciate very much the recognition by this honour of our efforts to provide trustworthy services to our clients and the achievement we have attained, and will continue to work hard to protect our clients' IP rights and interest.