CPA Awards Scholarship to Tongji University Sino-German College Students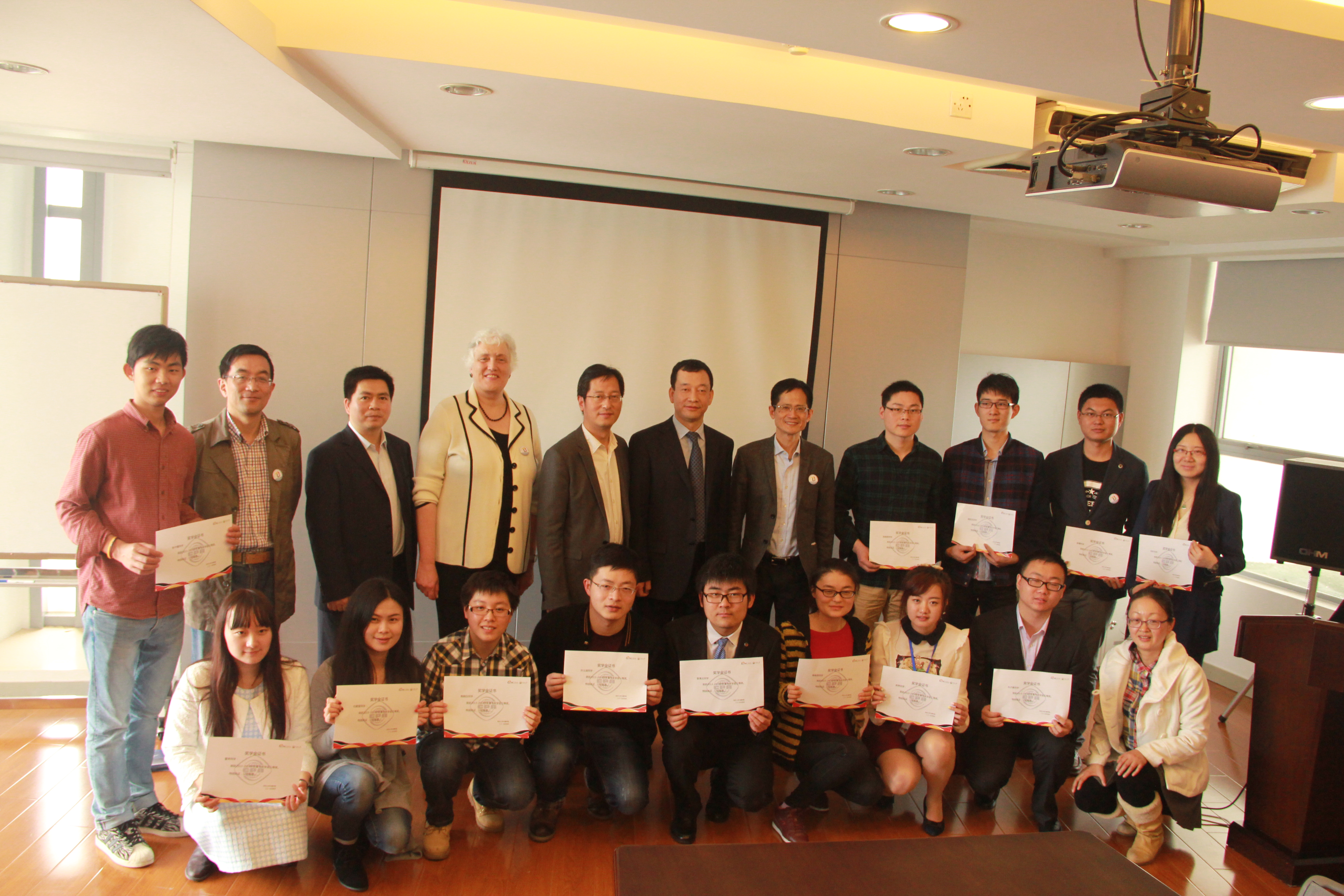 On 18 April 2015, the ceremony for the presentation of CPA Scholarship to students of Sino-German College for Graduate Study ("CDHK") of Tongji University was held in CDHK.
The scholarship, funded by China Patent Agent (H.K.) Ltd. (CPA), was established in October 2014. It was the second of our firm's scholarships devoted to higher education institutions, the first one being that conferred to Peking University Law School.
In its initial year, this CPA Scholarship recognised eighteen outstanding students from CDHK. Representing our firm to present the awards was Personnel Department manager Mr. Dong Buming, whereas Tongji University was represented by Mr. Li Jianchang in the capacity of deputy secretary-general of the university's education development foundation along with CDHK's associate deans Prof. Wu Zhihong and Ms. Susanne Otte.
The purpose of this scholarship is to promote awareness of the patent agency industry among CDHK graduates, and encourage accomplished graduates from the college, in particular those proficient in the three languages of Chinese, English and German, to pursue a career in the industry.
After the scholarship presentation ceremony, deputy director of CPA Shanghai office Mr. Tan Zuoxi delivered a speech on topics related to the industry and career prospects as a patent attorney. Mr. Tan also briefed on the general profile of our firm, and engaged in interactive exchange with students and teaching staff of the college on related topics.