CPA Participates in China International Trademark Festival 2015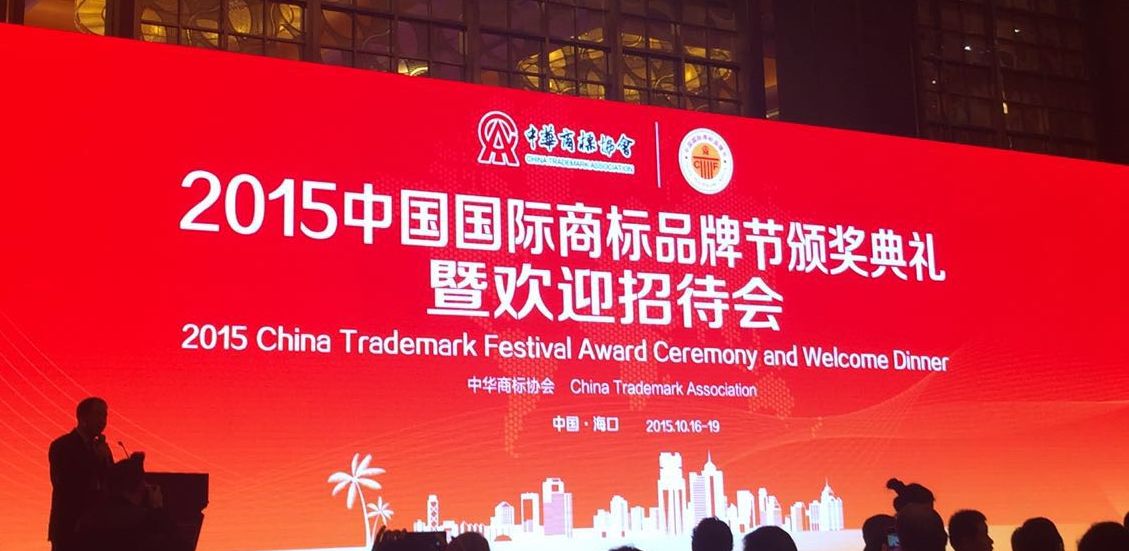 The 7th China International Trademark Festival (CITF) jointly hosted by China Trademark Association (CTMO) and the people's government of Haikou was held in Haikou, China on16-19 October 2015.
This year's CITF, carrying a theme of "Implementing Brand Strategy, Developing Brand Economy", attracted 1,000 plus attendees from IP sectors from home and abroad. Among them were China Patent Agent (H.K.) Ltd. (CPA)'s four representatives, including our deputy general manager Mr. Luo Hong.
At the award ceremony and welcome dinner, a series of trademark awards organised by CTMO were announced. CPA had the great honour of being selected as one of the 2015 Excellent Trademark Agencies. On top of this, a winning case of our firm, the "Tencel" trademark reexamination case which we handled on behalf of an Austrian client, was selected as one of the 2014-2015 Excellent Trademark Cases.
During the session, Mr. Luo also attended the 5th Meeting of 3rd Executive Council of CTMO, as well as the China and Japan Trademark Exchange Symposium, which was co-organised by CTMO and Japan Patent Attorneys Association; whereas deputy manager Mr. Yin Longzhi made a presentation at the trademark salon on "Internet Plus and its Impact on IP Agency Industry".