CPA Beijing Office Deputy Director Gives Lecture to Zhongguancun Enterprises Executives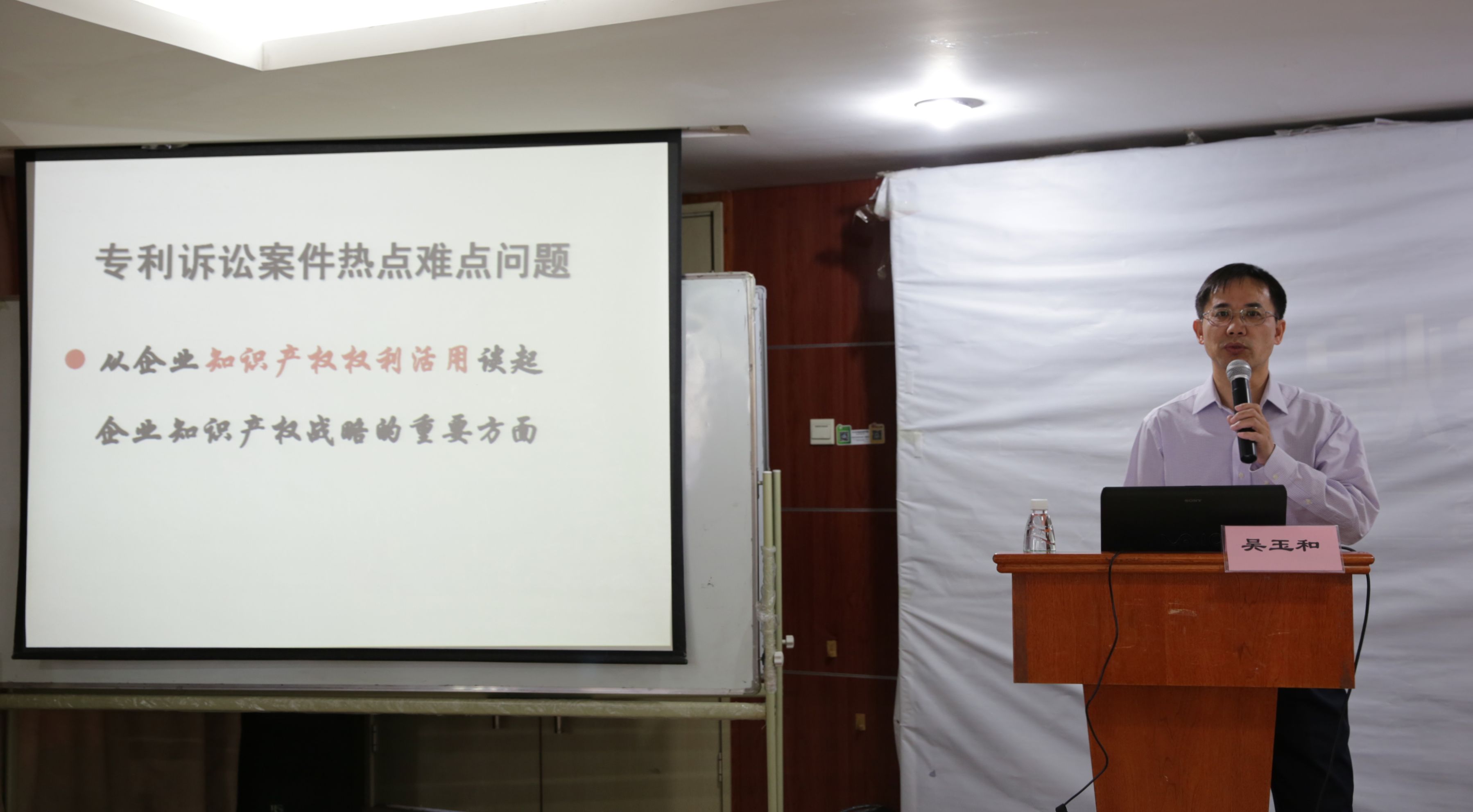 On 28 October 2015, China Patent Agent (H.K.) Ltd. (CPA) Beijing office deputy director Mr. Wu Yuhe delivered a lecture titled "Difficult & Heated Issues in Patent Dispute Cases" to executives of enterprises from Zhongguancun Science and Technology Park in Haidian District, Beijing.
The lecture was part of the activities under National IP Leading Talents Roving Lectures 2015 cum Zhongguancun Internationalisation Auditorium Series co-organised by the State Intellectual Property Office (SIPO) and Administrative Committee of Zhongguancun Science and Technology Park. It aimed at equipping domestic enterprises with IP strategies to cope with patent infringement litigation in the Internet plus era.
Starting with IP strategies for enterprises, Mr. Wu went on to expound different types of patent litigation, including civil, administration, and criminal patent lawsuits, with the support of contents and cases cited from Patent Infringement and Litigation, a book co-authored by him and published by All-China Patent Attorneys Association as teaching materials for patent attorney training courses.
Mr. Wu then focused on civil litigation involving patent infringement, in particular the determination of the protection scope of patent rights and the establishment of falling within the scope of protection of a patent. This covered the establishment in practice of the claim body criterion, basic rules of interpretation, use of evidence, literal infringement, and equivalent infringement in patent claim construction. He also referred to past cases and judicial interpretations of the Supreme People's Court and the Beijing Higher People's Court to illustrate the challenges brought by means-plus-function claims against establishment of patent infringement in conventional manner.
During the Q&A session, Mr. Wu helped clarify queries from the participants about issues including patent application and IP strategy deployment for enterprises,
as well as specific details relating to patent infringement disputes
. Mr. Wu's sharing of his expertise and knowledge with the aid of cases and practical experience proved to be very well-received by the participants. The lecture was attended by 40 plus representatives from Zhongguancun enterprises.