International Symposium on Legal Reforms in Standard Essential Patent Held in Beijing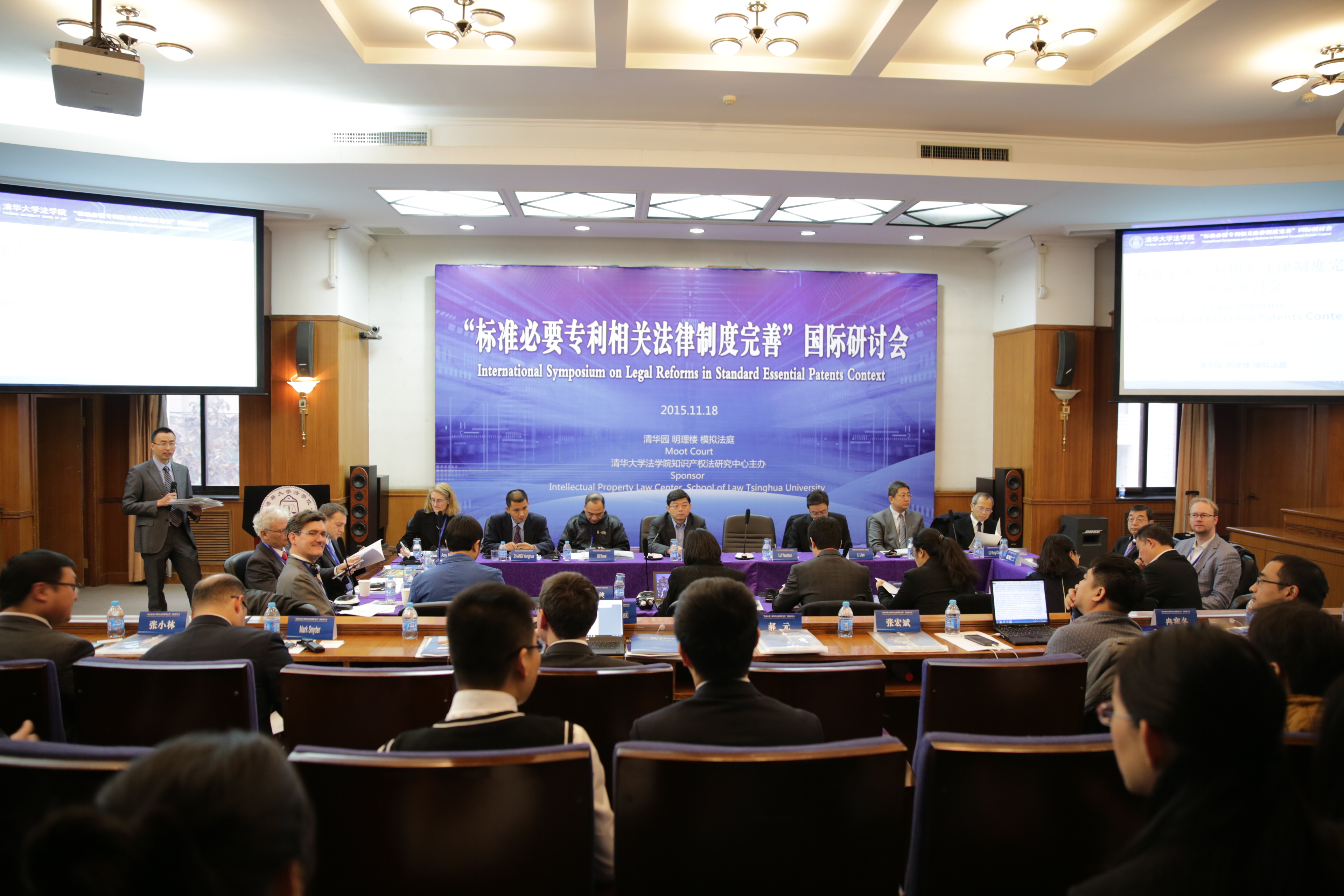 On 18 November 2015, the International Symposium on Legal Reforms in Standard Essential Patent Context was held in School of Law of Tsinghua University in Beijing.
In a time of rapid technology innovation and economic globalisation, the role of standards in technology promotion and market competition has become increasingly critical, and as a result the issue pertaining to the relation between standards and patents, in particular those encumbered by FRAND terms (i.e. fair, reasonable, and non-discriminatory), has come into the global spotlight.
It is against this background that the symposium brought together a score of speakers representing the legislatures, judiciary, patent offices, academia, legal profession, and enterprises to share their ideas and research findings on legislation of standard essential patents (SEP) and ways to curb SEP owners' misuse of standards, with a view to facilitating the betterment of SEP-related legislation.
The topics covered by the speakers included the progress of SEP legislation, legal attributes of FRAND Declaration for SEP licensing, FRAND and patent infringement remedies, and the feasibility and limitation of using anti-monopoly law to keep a rein on abuses of SEP.
The symposium was hosted by Research Center for Intellectual Property Law of Tsinghua University Law School, and attended by over a hundred IP industry practitioners from home and abroad.