CPA Attorneys Participate in 2015 CCPIT Patent Litigation Training Symposium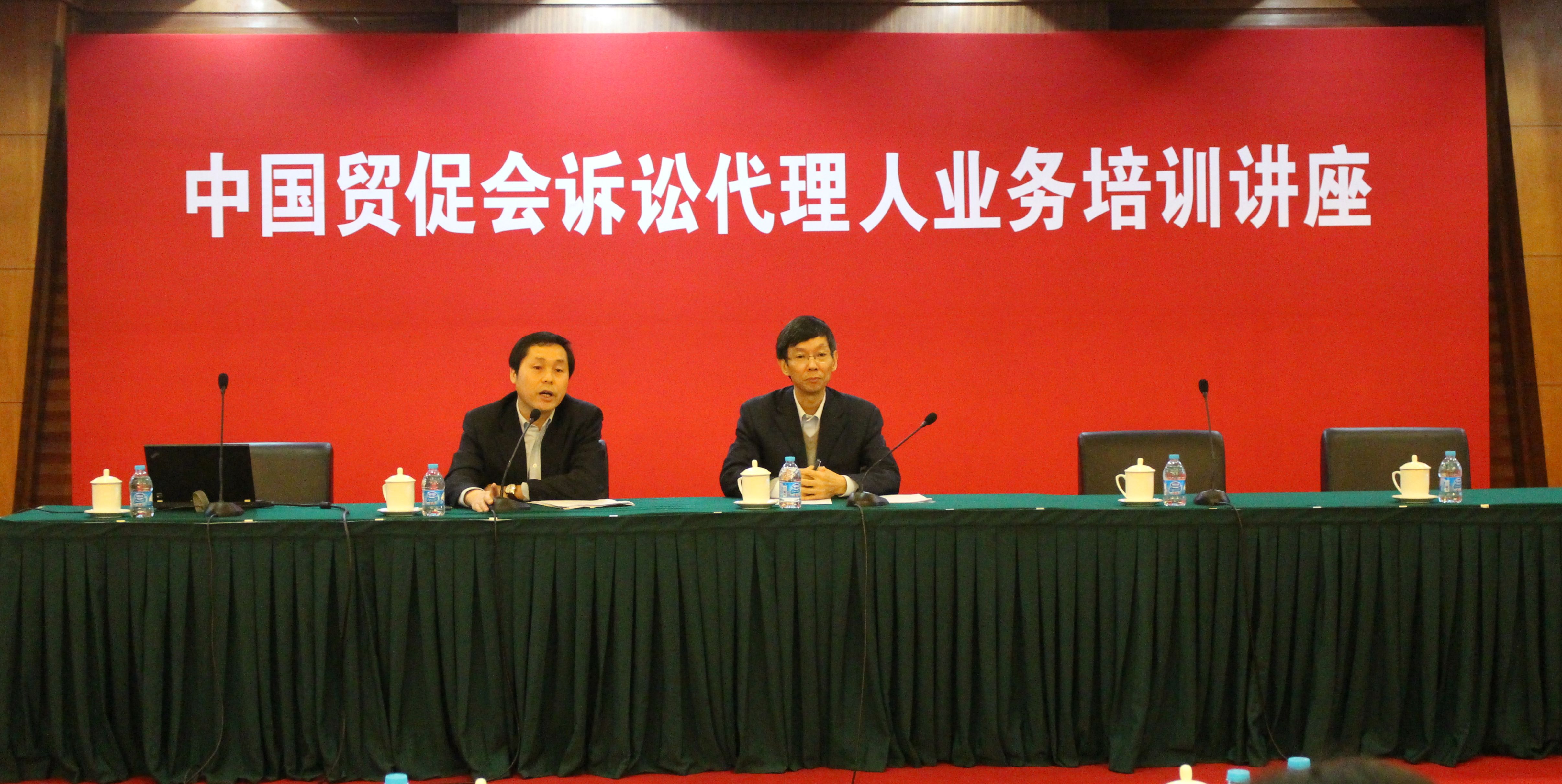 On 26 December 2015, a patent litigation training symposium hosted by China Council for the Promotion of International Trade (CCPIT) was conducted in Beijing. The event was attended by more than 200 patent attorneys, including those from China Patent Agent (H.K.) Ltd. (CPA).
The opening speech of the event was delivered by CCPIT Legal Affairs Department director general Mr. Wang Chengjie, and speakers for the occasion included Judge Yuan Wei and Judge Wang Dongyong of the Beijing Intellectual Property Court, who spoke respectively on IP cases docketing guidelines and 12 typical cases heard by the IP court during its initial year.
CPA also contributed to the training with several of its senior attorneys sharing their experience in patent litigation practice. The topics they discussed covered the basic principles and norms of patent litigation practice, issues specific to patent administrative and civil lawsuits, as well as documents and trial preparation for patent lawsuits.