CPA Attorneys Attend 2016 CCPIT Patent Litigators Training Seminar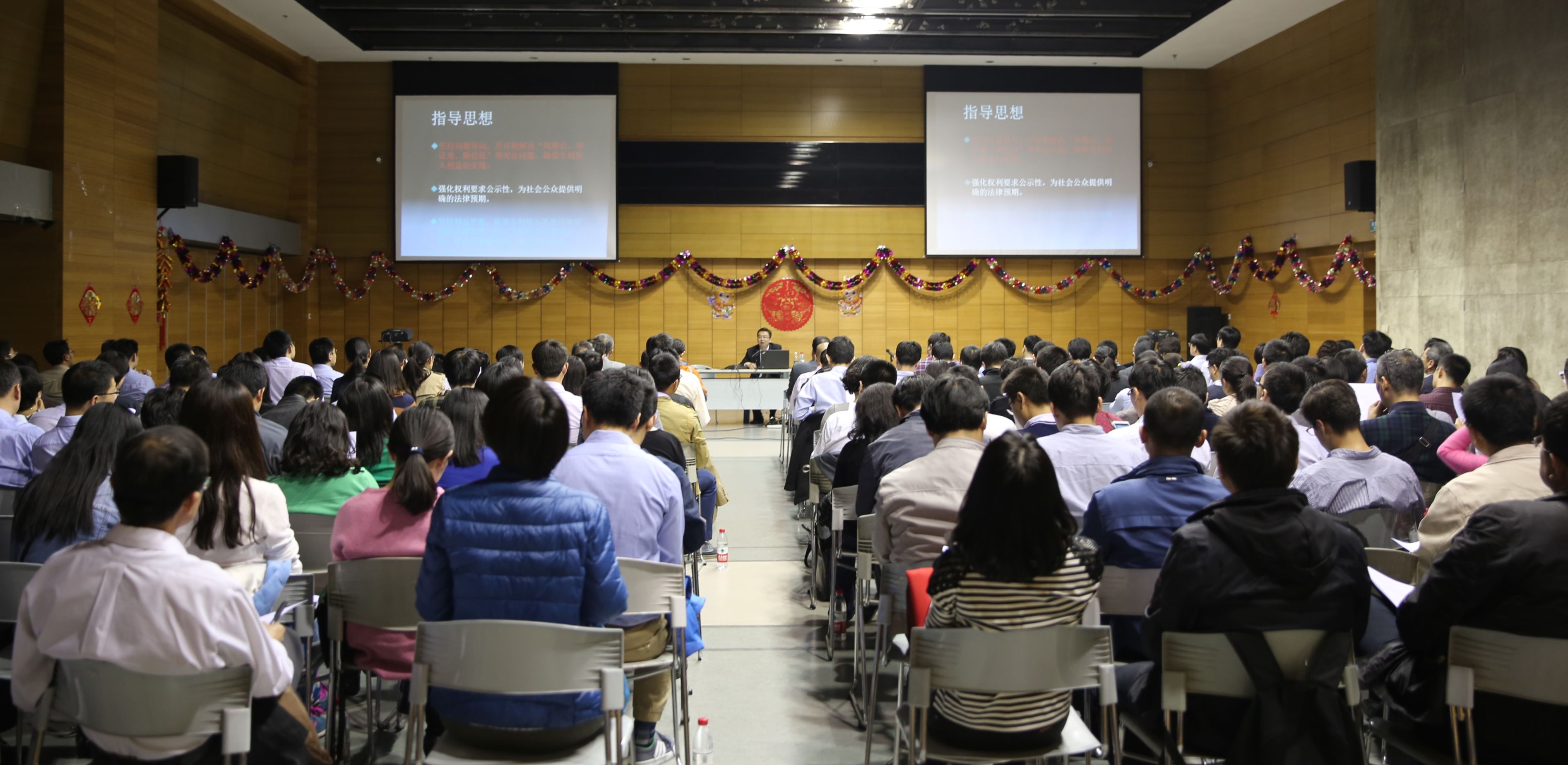 On 5 April 2016, China Council for the Promotion of International Trade (CCPIT) hosted the 2016 patent litigators training seminar in Beijing. The seminar attracted more than 200 attendees, and among them were China Patent Agent (H.K.) Ltd. (CPA)'s patent attorneys.
The theme of the seminar was understanding and application of the Interpretation of the Supreme People's Court on Several Issues Concerning the Application of Law in the Trial of Disputes over Infringement of Patent Rights (II) ("the Interpretation II"), which was promulgated recently on 22 March 2016. Judge Li Jian, the presiding judge of the IPR Tribunal of the Supreme People's Court and the principal drafter of the Interpretation II, was invited to speak on the subject.
At the seminar, Judge Li explained from the perspectives of legislative background and guiding principles the key provisions of the Interpretation II. He also related how the provisions addressed issues existing in IP judicial practice, such as prolonged IP enforcement cycle, difficulty in abducing evidences, and inadequate damages. The topics he has elaborated on included reasonable delimitation of the scope of protection for patent rights, enhancement of disclosure and certainty of protection scope of the claims, identification and construction of functional features as well as determination of identical and equivalent scopes of protection thereof. He further pointed to the Interpretation II's contribution to advancement in the areas of contributory infringement and prohibitory power of patent rights, shared the thinking behind excluding certain provisions from the final version of the Interpretation II, and expounded on the application of the judicial interpretation.
During the Q&A session, Judge Li answered questions related to contributory infringement, evidences supporting the claim for damages, and construction of claims.