CPA General Manager Leads Delegation to Attend LES International Conference 2016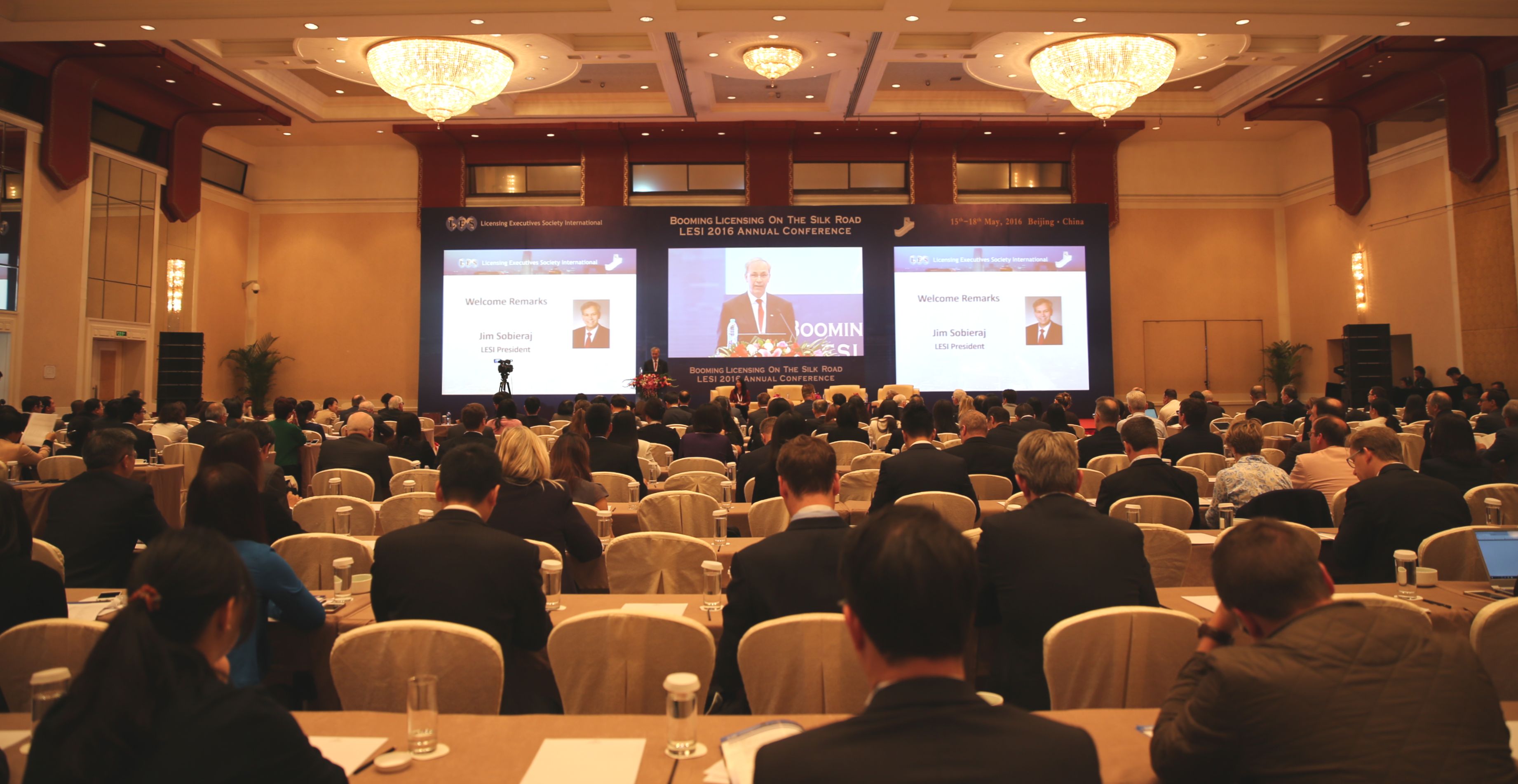 The 2016 international conference of Licensing Executives Society International (LES) was held in Beijing on 15-18 May. The theme of this year's conference was "Booming Licensing on the Silk Road".
As noted by LES China president Mr. Li Yong in his remarks at the opening of the conference, this was the second time after 1994 that the China chapter of LES has hosted this major event, which gathered international licensing practitioners to share views and experience on latest practice and leading theories related to licensing.
China Patent Agent (H.K.) Ltd. (CPA) participated actively in the event with a delegation comprising our deputy general manager Mr. Luo Hong, Beijing office deputy director Mr. Wu Yuhe, Shenzhen office director Mr. Yuan Shaohui, and Legal Affairs Department manager Mr. Wen Dapeng under the leadership of general manager Mr. Zeng Xiangling.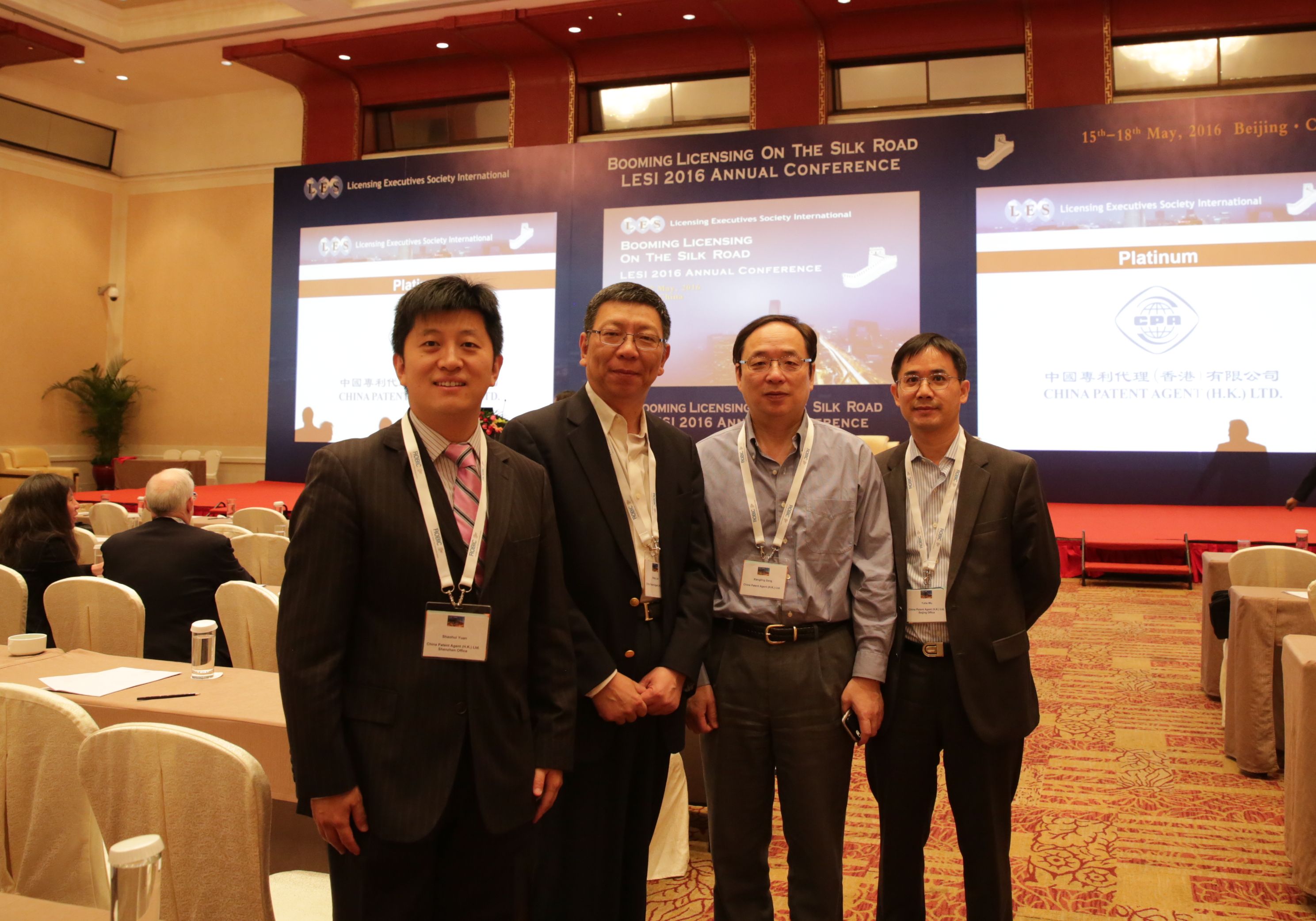 CPA Beijing office deputy director Mr. Wu Yuhe attended the conference also as a speaker for the topic of "Recent Trends in IP Litigation in Asia Pacific Region". In his speech Mr. Wu related events of considerable influence on IP development in the region over recent years, including the Trans-Pacific Partnership (TPP) agreement signed in February 2016, China's national strategy of rule of law, TTP's requirements for IP litigation on member states, implication of non-participation in TPP for WTO members, IP litigation under Chinese judicial system, building of the case guiding system in China, and Beijing Intellectual Property Court's deliberations on guiding cases and precedents.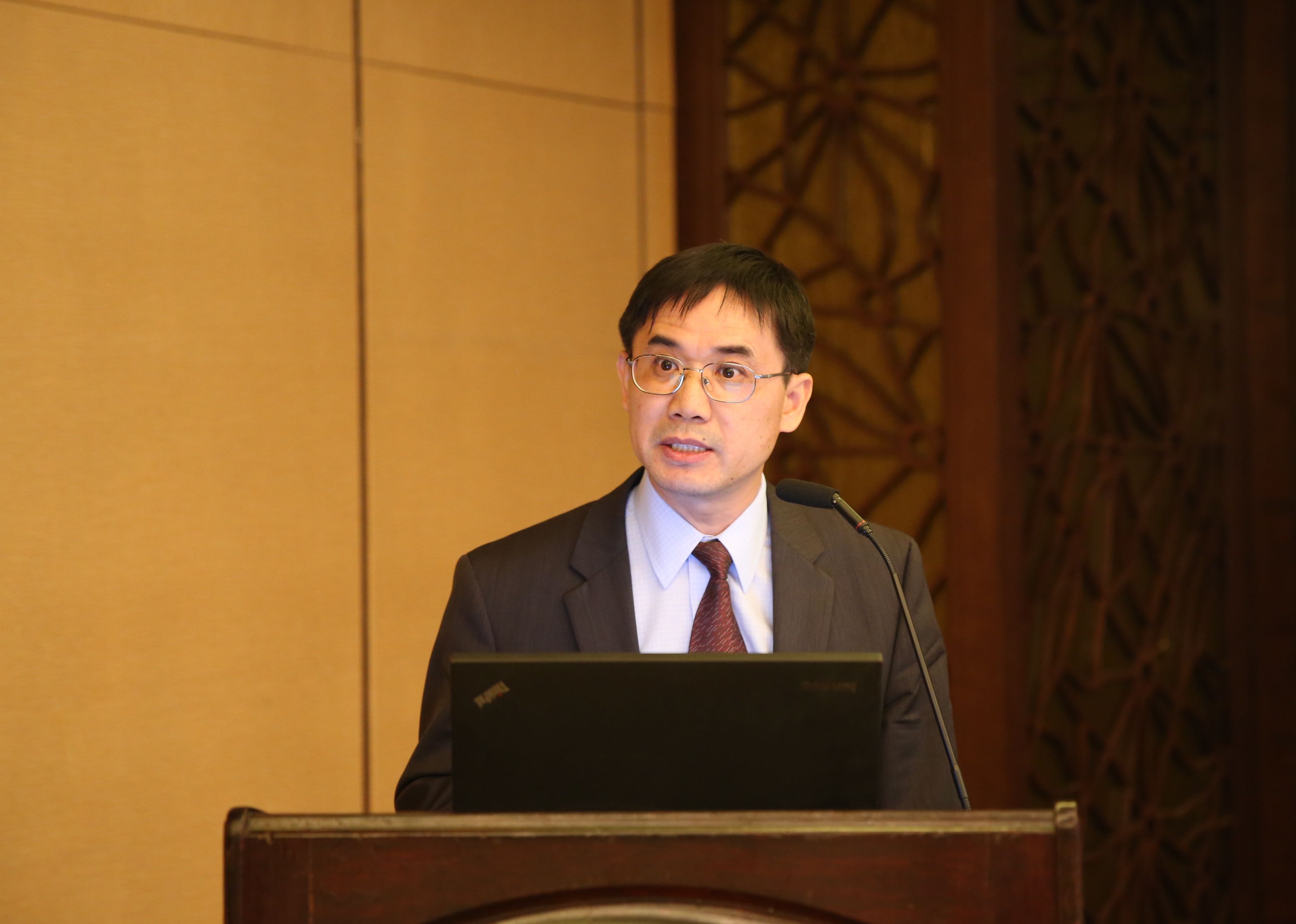 Mr. Wu's speech received a lot of earnest interest from the audience, and he further expounded on the issues related to rule of law and current judicial reforms in China in response to questions from foreign counterparts during the Q&A session.
Other topics covered by this year's LES conference included: opportunities for technology transfer and licensing in the course of China's judicial reforms, Internet economy, commercialisation of life science intellectual property, standard-essential patents, typical cases concerning patent licensing, IP litigation in the US for Chinese companies, and international collaborations on IP licensing. In addition, a mock licensing negotiation and a mock mediation of a patent license dispute were arranged during the workshop sessions.