Tsinghua Forum Discusses Typical Chinese Patent Cases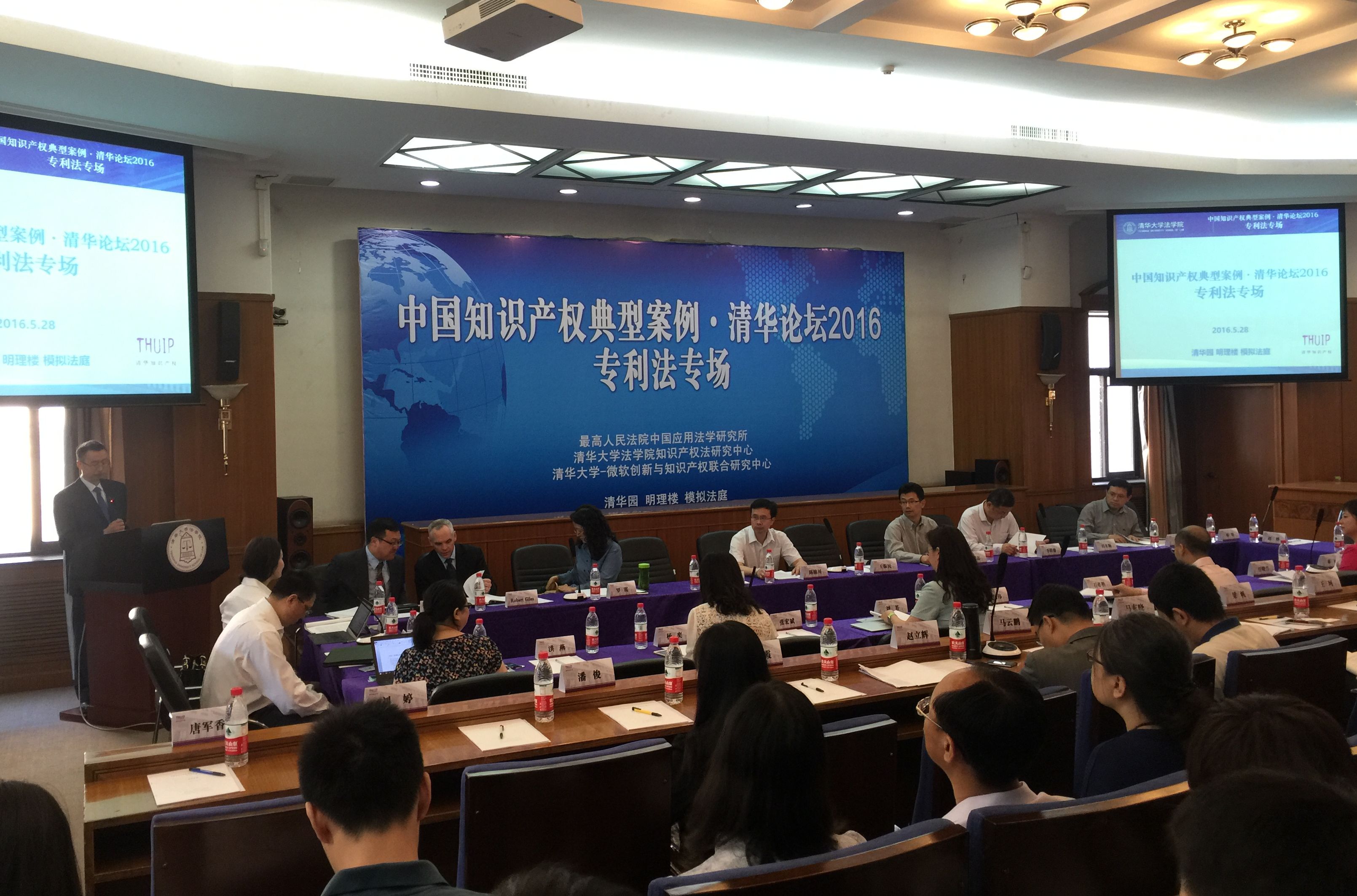 On 28 May 2016, a Tsinghua forum on typical Chinese patent cases was held in the campus of Tsinghua University in Beijing.
The forum focused discussion on seven patent cases having significant legal implications over the past two years, and analysed the hard and controversial issues as well as the implications of the cases. The cases selected and the central issues discussed were:
i) Weihai Jiayikao Life Appliance Co., Ltd. v. Zhejiang Tmall Network Co., Ltd.: notification obligation of internet service providers;
ii) Shijiazhuang Shuanghuan Automobile Co., Ltd. v. Honda Motor Co., Ltd.: patentees' bad faith warning or institution of litigation;
iii) Nokia Corporation v. Shanghai Huaqin Telecom Technology Co., Ltd.: identification of functional features;
iv) Apple Computer Trading (Shanghai) Co., Ltd. v. Patent Reexamination Board: sufficient disclosure of software inventions;
v) On-Bright Electronics (Shanghai) Co. Ltd. v. Nanjing Intelli-chiplink Electronics Technology Co., Ltd.: sufficient disclosure of integrated circuits;
vi) Xiamen Gensun Enterprise Co., Ltd. v. Wang Xindan et al.: the function of brief description of a design; and
vii) Grohe AG v. Zhejiang Jianlong Sanitary Ware Co. Ltd.: allocation of burden of proof for design features.
The forum was hosted by China Institute of Applied Jurisprudence of the Supreme People's Court of China in conjunction with Intellectual Property Law Research Center of Tsinghua University Law School. It aimed at delving into the resources of IP cases for case guiding purposes and for promoting in-depth academic exchanges among IP judges, attorneys, and academicians.