The 4th Innovation China & IP Forum Discusses Patent Operation Theories & Practice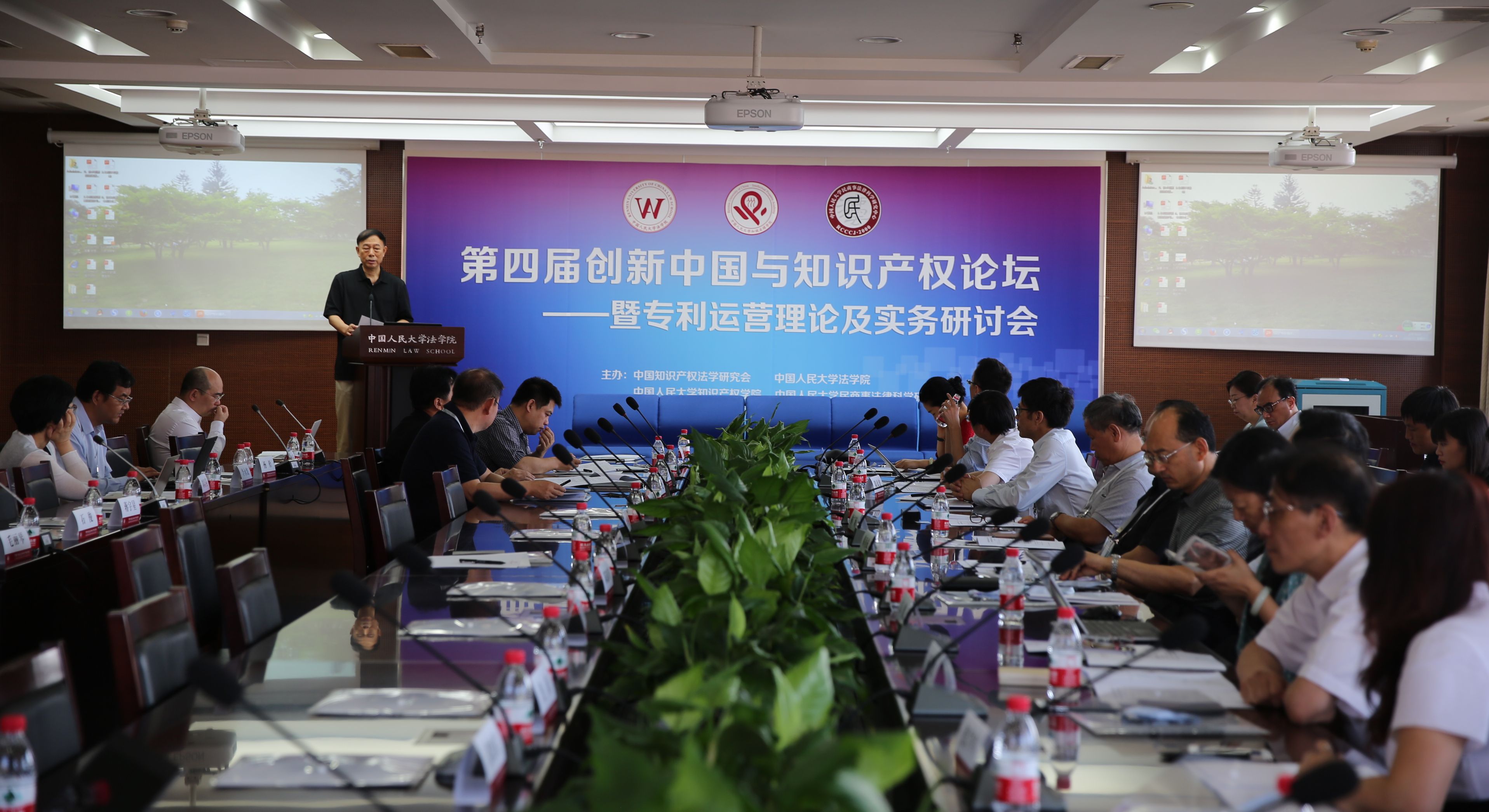 On 2 July 2016, the 4th Innovation China & Intellectual Property Forum was held in Beijing. The forum was attended by about 100 representatives from government sector, the courts, universities and colleges, and law firms.
The event was chaired by Prof. Guo He, Deputy Dean of Intellectual Property Academy of Renmin University of China (RUC), and the opening remark was made by Prof. Liu Chuntian, Dean of the IP Academy of RUC. As noted by Prof. Liu, IP operation, through which the value of IP assets was realised, should be the central issue worth paying attention to under current IP landscape in China.
During the forum, the IP experts and practitioners focused discussion on five topics, namely, assessment and judicial determination of patent value, the roles of various entities in patent operation, patent licensing and assignment, application of FRAND (fair, reasonable and non-discriminatory licensing terms), and formulation of judicial interpretations and policies relating to handling of patent-related disputes.
The forum was jointly organised by Intellectual Property Law Association, RUC Law School, RUC Intellectual Property Academy, RUC Research Center of Civil and Commercial Jurisprudence, and Theoretical Research Bases for Judicial Protection of Intellectual Property Rights of the Supreme People's Court of China.