CPA Invited to Deliver IP Training for Small & Medium-Sized Enterprises in Macao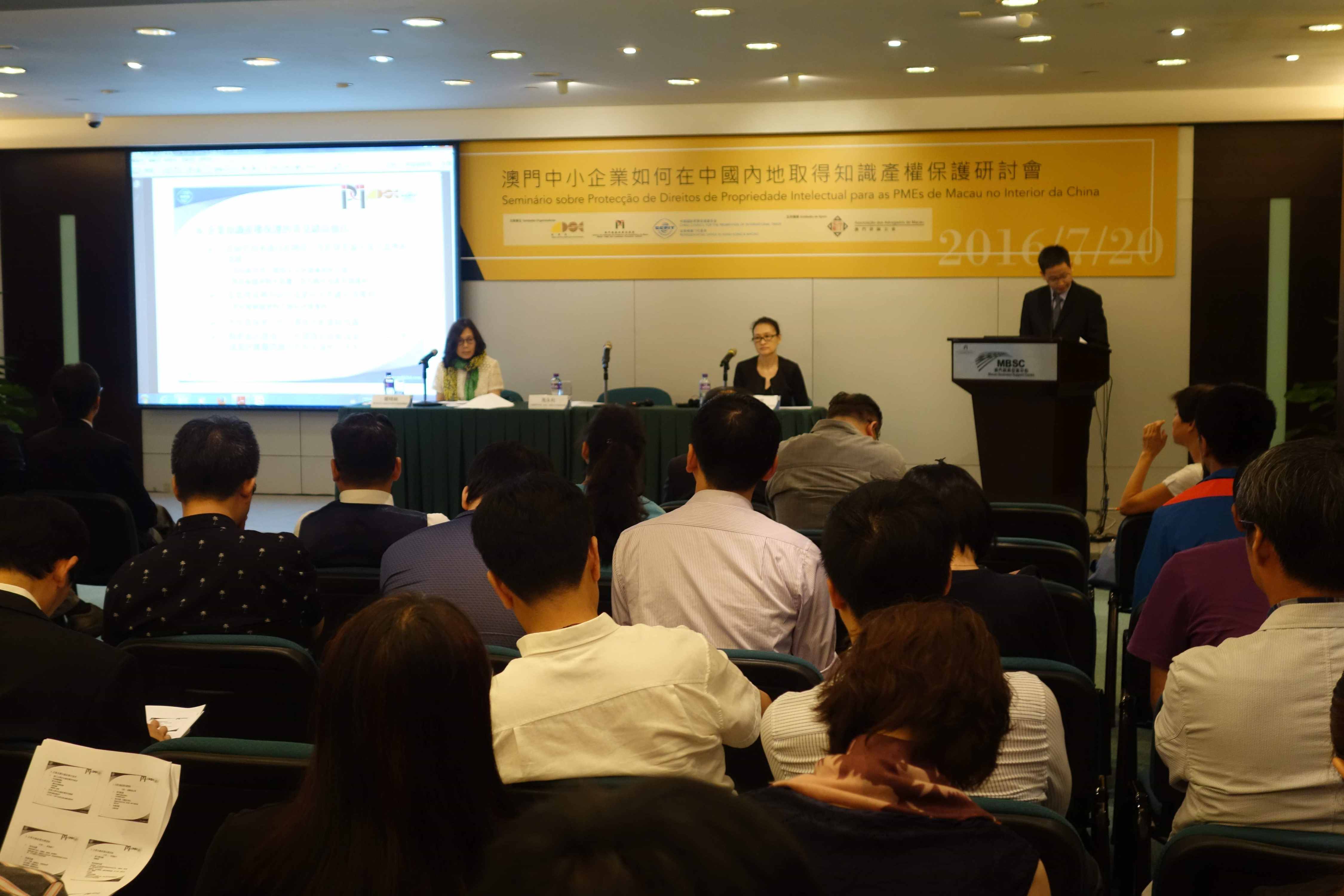 On 20 July 2016, China Patent Agent (H.K.) Ltd. (CPA) Patent Application Department manager Mr. Ma Yongli and Trademark Department deputy manager Ms. Yin Jie delivered IP seminar and training for small and medium-sized enterprises (SMEs) in Macao at the invitation of Macao Economic Services (MES), Macao Trade and Investment Promotion Institute (IPIM), and Representative Office in Hong Kong and Macao of China Council for the Promotion of International Trade (CCPIT).
The seminar was moderated by Ms. Cheang Hio Man, head of MES Intellectual Property Department. It explored the theme of how Macao SMEs acquired intellectual property protection in mainland China. In their presentations Mr. Ma and Ms. Yin discussed with the aid of case studies those issues encountered by the applicant in IP prosecution and protection practice, and elaborated on the building of an IP management system within a business, and how enterprises of various industries adopted suitable IP protection strategies tailored to their own needs. They also spoke on trademark prosecution procedures and strategies, as well as handling of trademark infringement litigation and commercial disputes.
The meeting had an attendance of over 90, including representatives from member companies of Industrial Association of Macau, Macao Textile Merchants Association, Macau Shipper's Association, International Logistics and Forwarding Association of Macau, and Macao Trademark Association, as well as SMEs in Macao.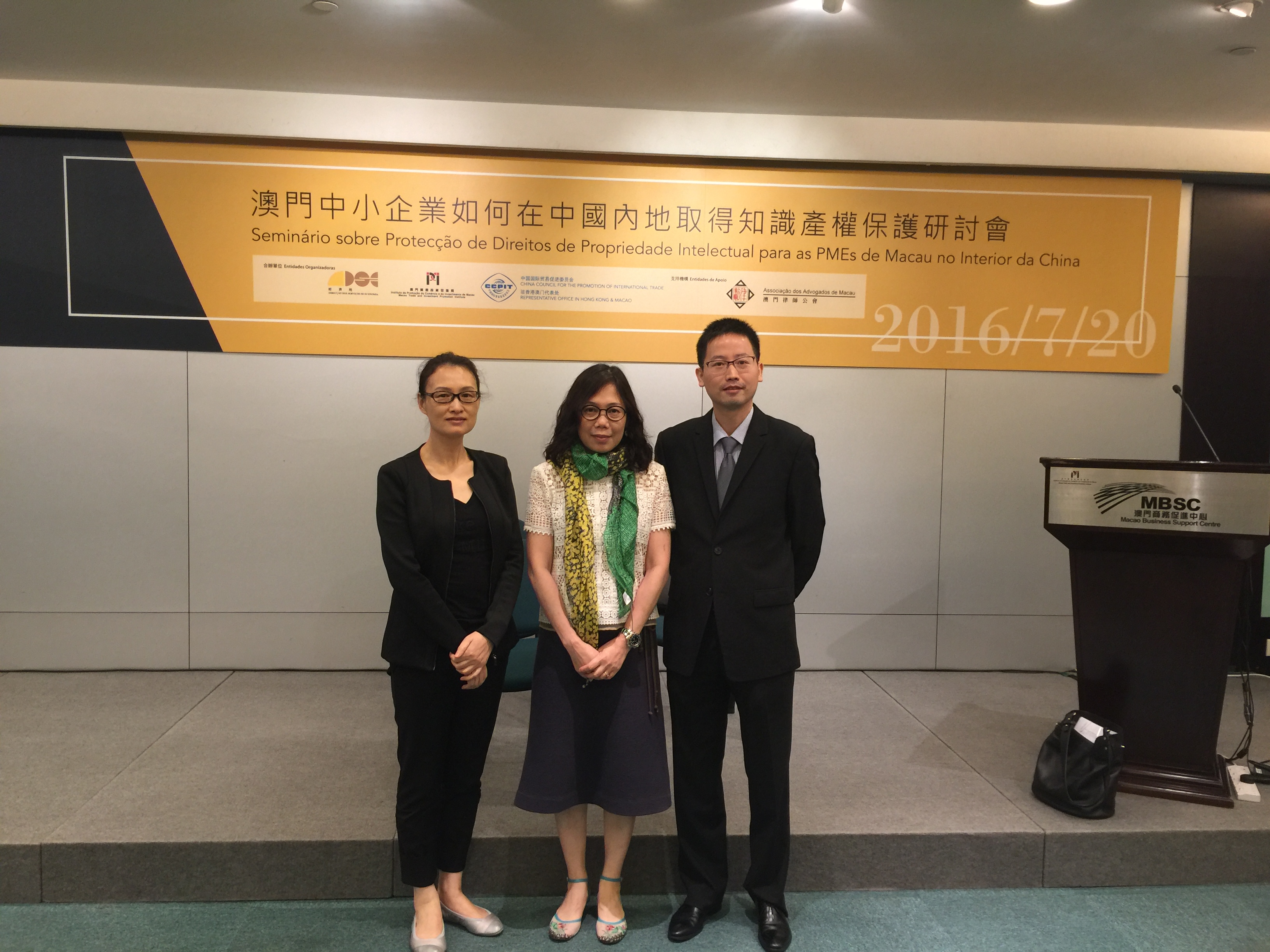 CPA speakers with Ms. Cheang Hio Man, head of MES Intellectual Property Department (middle), at the seminar