CPA's IT Department Deputy Manager Invited to Present at Briefing for Users of SIPO's Upcoming Patent Examination System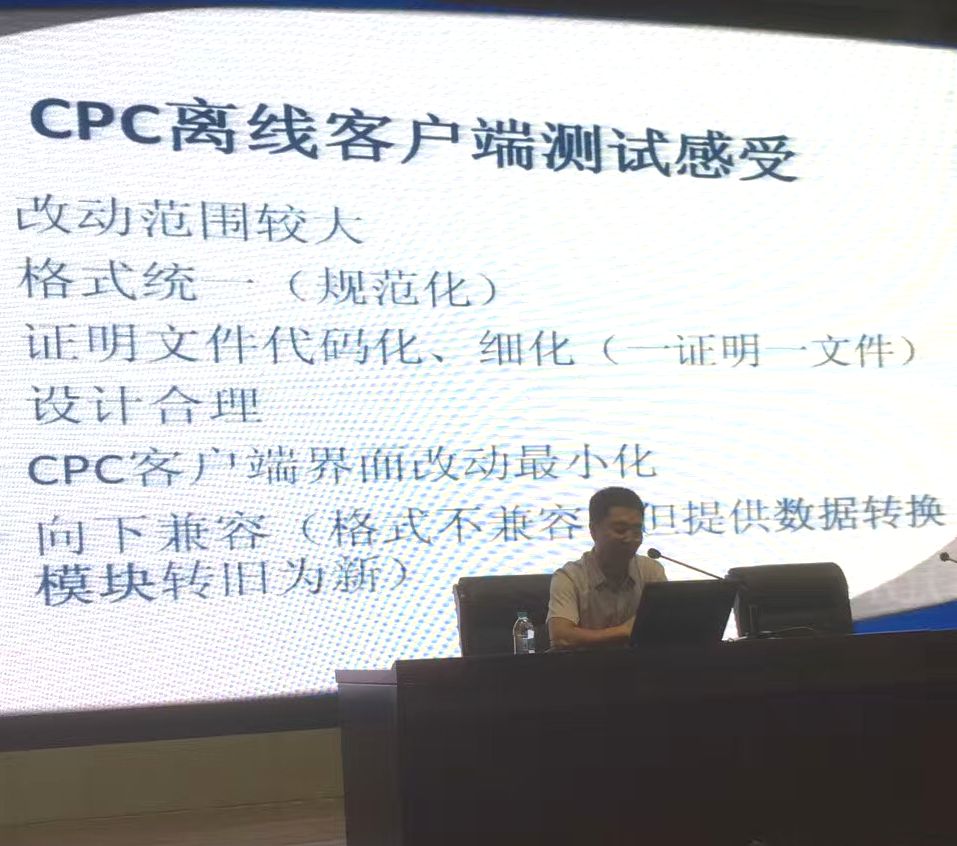 On 19 August 2016, a briefing for the users of the upcoming patent acceptance and preliminary examination system under development by the State Intellectual Property Office (SIPO) was held in Beijing. The event was hosted by SIPO in conjunction with All-China Patent Agents Association (ACPAA).
China Patent Agent (H.K.) Ltd. (CPA) is one of the patent agencies invited by SIPO to participate in the testing of the system over the course of its development. And our IT Department deputy manager Mr. Fu Liguang, who has been in charge of the project, was invited as the only representative from the participating patent agencies to present on the system during the briefing. In his presentation Mr. Fu shared his experience with peer agencies about the testing, pointed out potential problems, and explained in detail the necessary steps to take to prepare for the use of the system.
The system is scheduled to go live by the end of the year. It is expected that efficiency and quality of patent examination with SIPO can be enhanced with the built-in patent examination criteria to enable intelligent processing of some of the required items.