CPA Assistant General Manager Gives Lecture for 12 Session of 2016 ACPAA Patent Attorneys Induction Training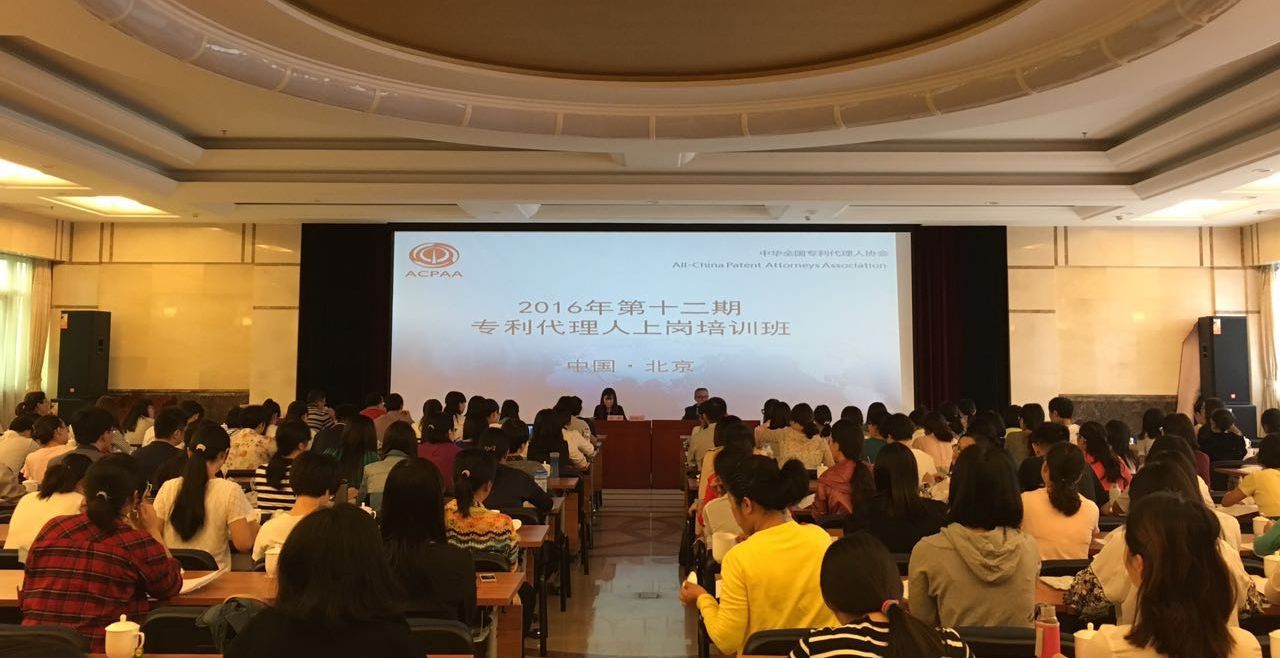 On 25-29 September 2016, the 12th session of 2016 patent attorneys induction training organised by All-China Patent Attorneys Association (ACPAA) was conducted in Beijing.
The training was designed in accordance with ACPAA's training plan for patent attorneys new to the field. It comprised lessons related to the following seven aspects: industry profile and professional ethics; patent search; drafting of patent application documents; responding to office actions and amendment of patent applications; patent reexamination and invalidation; design patent practice; and PCT applications.
China Patent Agent (H.K.) Ltd. (CPA) assistant general manager Mr. Wang Jingchao was invited by ACPAA to give a lecture for the training session. In his full-day lecture on the topic of "responding to office actions and amendment of patent applications", Mr. Wang expounded on the handling of office actions and familiar examination opinions, as well as provided an overview of amendments to patent application documents and detailed some common manners of amendments. With the citation of a good deal of typical cases and a focus on the core and hard issues in practice, Mr. Wang helped the attendees grasp the essence of the lesson. He also replied with earnest attention to the attendees' questions. His lecture was well received by the attendees.
ACPAA held about 15 training sessions of the kind each year in various major cities of China. This training session was attended by about 230 patent attorneys.