CPA Litigation Attorneys Participate in 2016 CCPIT Trademark Practice Training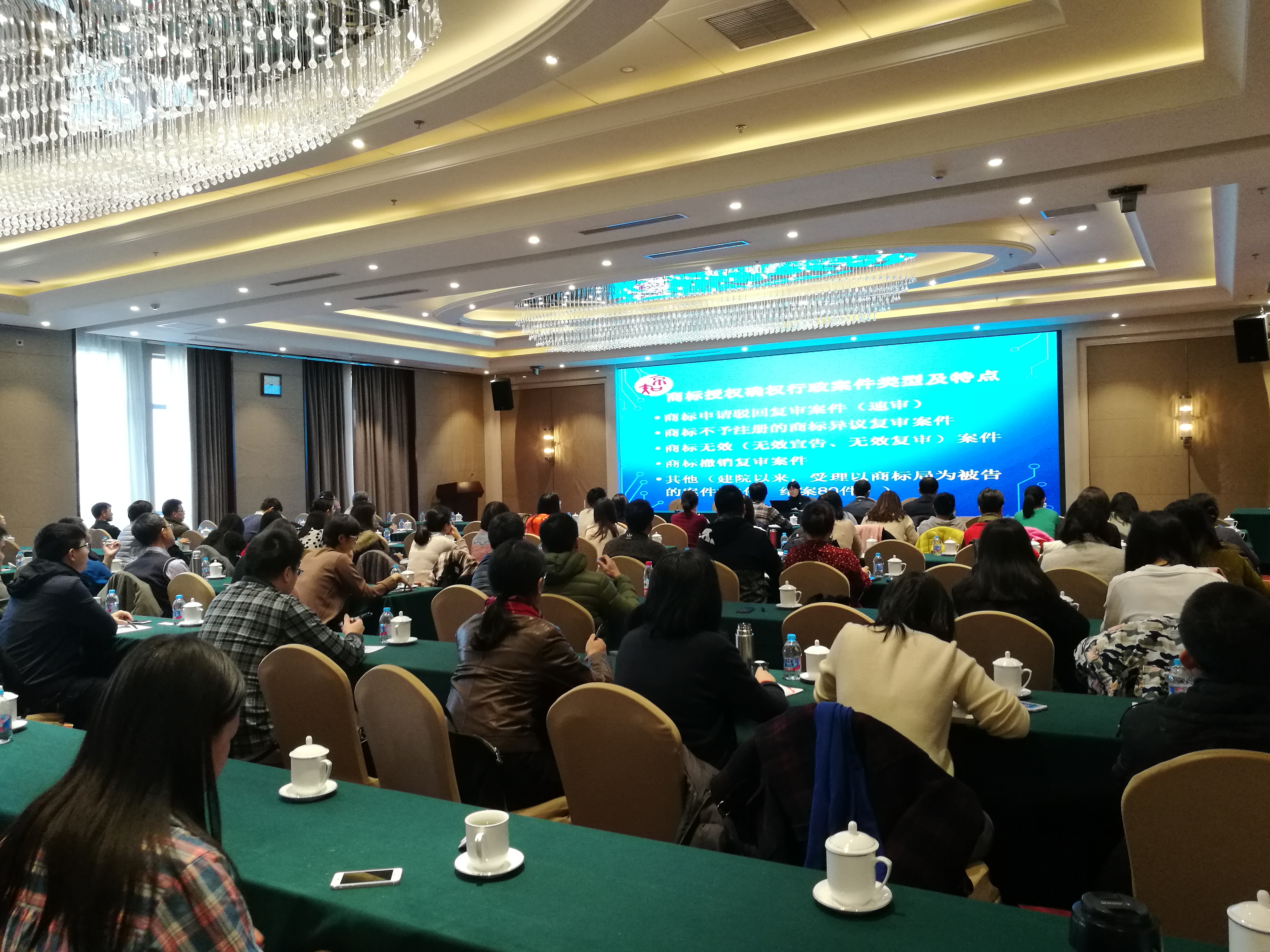 On 19 November 2016, the China Council for the Promotion of International Trade (CCPIT) trademark practice training for litigation attorneys was conducted in Beijing. The training attracted an attendance of 100 plus, including litigation attorneys from China Patent Agent (H.K.) Ltd. (CPA).
The training focused on discussing the latest practice in adjudication of trademark grant and affirmation cases and trademark civil disputes, as well as the frontier issues in copyright. Two experts from Beijing Intellectual Property Court (BIPC), namely, Judge Li Yanrong, head of its trademark investigation section, and Judge Rui Songyan, head of its patent investigation section, were invited to speak for the occasion.
Judge Li briefed on existent issues in IP judicial practice, gave an update on the trial reforms and trends of trademark grant and affirmation cases, and explained the adjudication standards for issues such as new facts in trademark administrative litigation, trademark cancellation upon non-use for three consecutive years, and validity of trademark coexistence agreements; and
Judge Rui expounded on the "use" of trademark in the context of civil dispute adjudication, defences to trademark infringement, identification and dilution of well-known trademarks, as well as adjudication procedures of trademark infringement cases and copyright cases.
This training aimed at enhancing the professional proficiency of attorneys in trademark litigation, in particular by leveraging judges' views and opinions as developed from trial practice amidst escalating trademark administrative and civil cases.