CPA Delegation Attend IP Summit 2016 in Brussels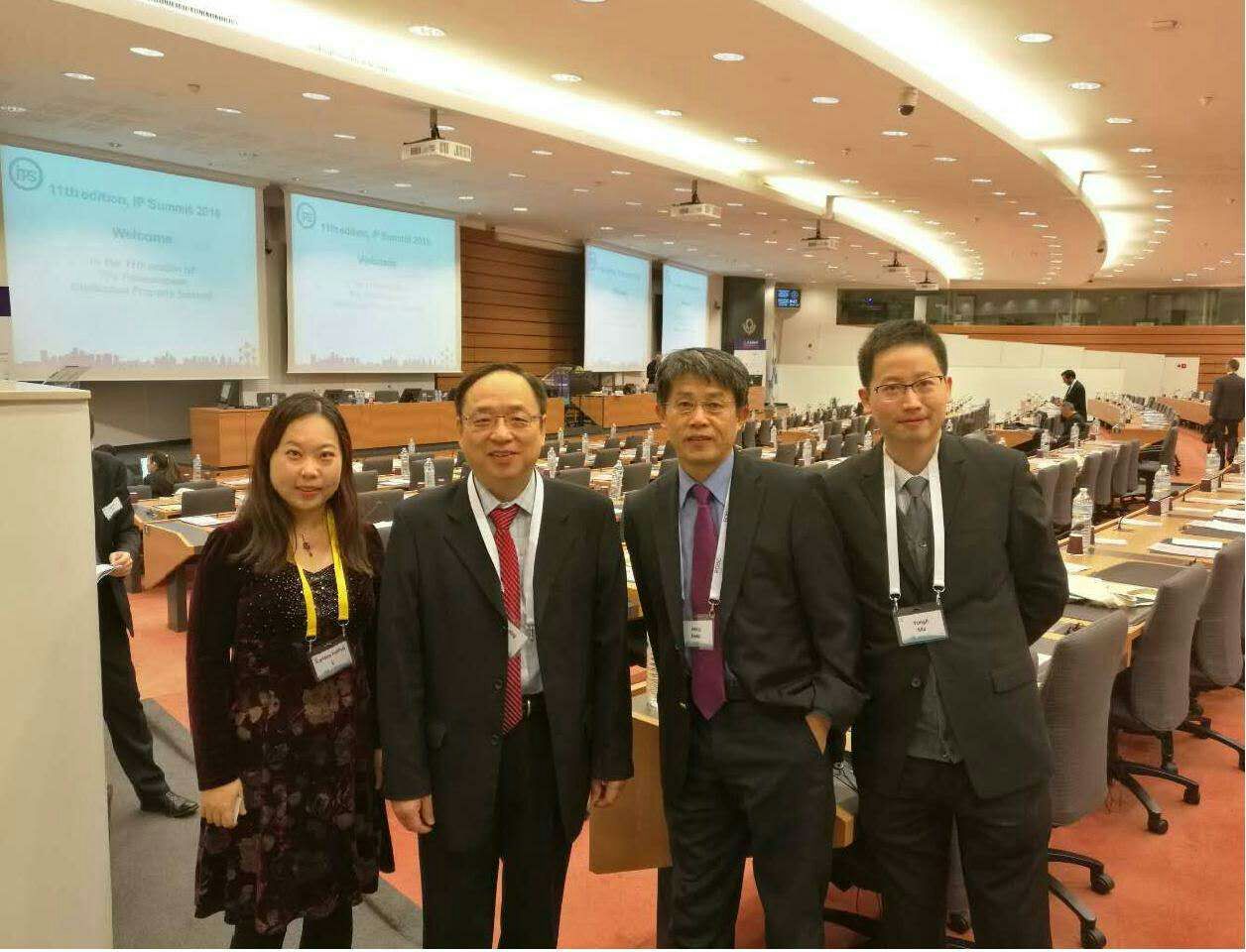 The IP Summit 2016, a high-level event dealing with diverse IP-related issues in Europe, was held at World Customs Organization in Brussels, Belgium on 1-2 December 2016. China Patent Agent (H.K.) Ltd. (CPA) general manager Mr. Zeng Xiangling accompanied by CPA Munich Office director Mr. Deng Ming, Patent Application Department manager Mr. Ma Yongli, and Legal Affairs Department attorney Ms. Carissa Li attended the event.
The summit gathered 300 plus delegates from across the globe to delve into heated issues and latest reforms in the realms of patent, trademark, trade secret, and copyright. Topics of this summit included: "Mass Production to Customization by Masses (3D Printing)"; "Internet of Things: Great Potential for Development vs. Security and Privacy Concerns"; "EU Copyright Framework Reform: latest developments and the Music Industry"; "Counterfeiting Threats from Europe to China"; "Infringement of Second Medical Use and Other Second Indication Claims in the event of Carve Out"; and "Protecting Against Infringement on Social Media".
During the session, CPA attorney Ms. Carissa Li spoke on the topic "Counterfeiting Threats from Europe to China" and, as a representative from China, introduced the Chinese judicial practice in OEM (original equipment manufacturer) and Alibaba's latest IP protection system, as well as discussed the role of consumers in the fight against counterfeiting.