CPA Exhibits in 2nd China (Guangdong) International Internet Plus Expo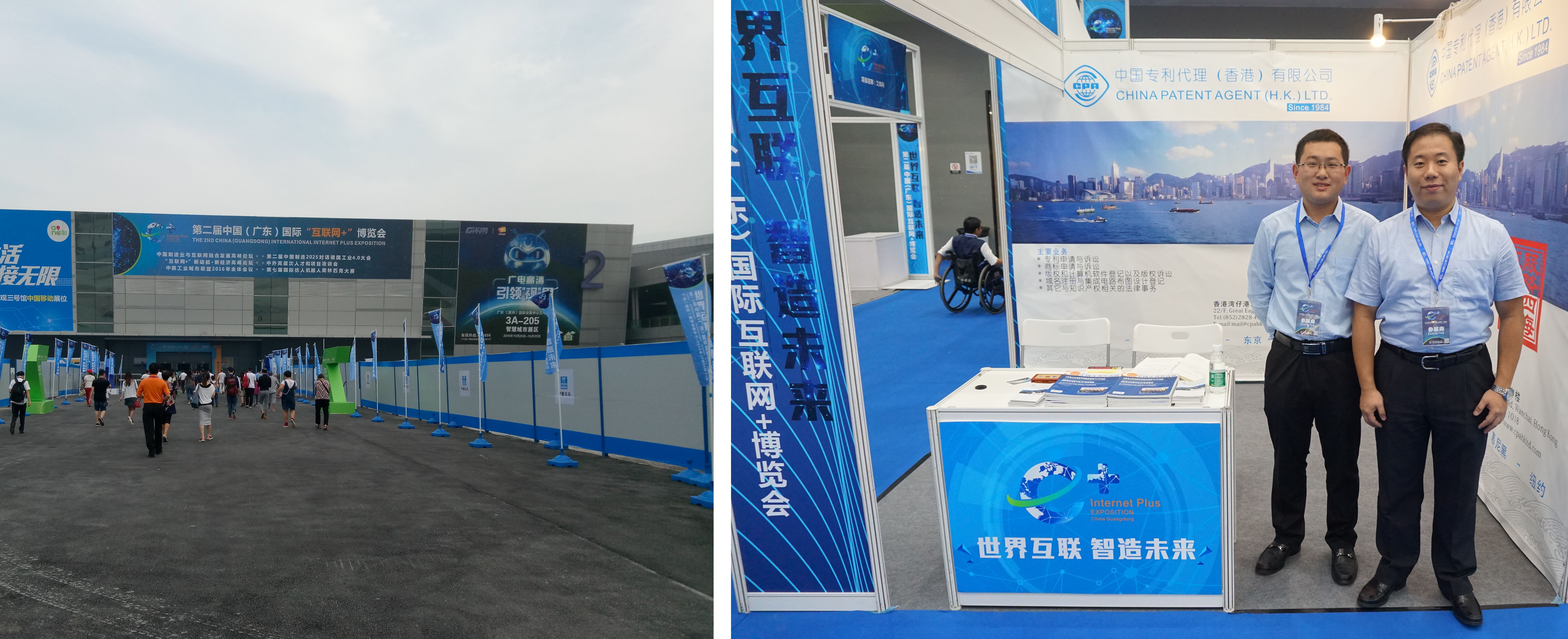 On 20-23 October 2016, the 2nd China (Guangdong) International Internet Plus Expo hosted by Guangdong Committee of China Council for the Promotion of International Trade (CCPIT) was held in Foshan in Guangdong province of southeastern China. China Patent Agent (H.K.) Ltd. (CPA), represented by staff members from its Shenzhen office, participated as an exhibitor in the event.
The expo covered an area of 45,000 square metres with 5 halls on the themes of intelligent equipment, big data in medicine and health, intellectual property, internet financing, and electronic commerce respectively. Among the 600 plus exhibitors from home and abroad were internet giants such as Facebook, Twitter, Google, Baidu, Tencent, and Alibaba, as well as global intelligent manufacturing enterprises including FANUC Corporation, ABB Ltd., Yaskawa Electric Corporation, and KUKA AG. There were also 34 forums and meetings related to Internet Plus strategy at the expo.
Visitors to the exposition were reported to reach 319,000. Leveraging the scale of the platform, CPA delegates met a lot of company representatives and individuals who had potential demand for patent, trademark, and other forms of IP protection, answering their IP-related queries and introducing to them the range of IP services provided by our firm.