CPA Celebrates Christmas
On Occasion of its Silver Jubilee Anniversary
On 18 December 2009, over 160 people from China Patent Agent (H.K.) Ltd. (CPA), including all members of the board of directors, the top management and colleagues from CPA Hong Kong Office, gathered for a dinner party in Chancellor Room of Hong Kong Convention & Exhibition Centre, celebrating a joyous Christmas together.
This year marks CPA's 25th anniversary. At the very beginning of the dinner party, Chairman of the Board Mr. Zhang Xiaoli, and General Manager Mr. Li Yong delivered a speech respectively, looking back on CPA's development during the past 25 years and expressing sincere thanks to all colleagues' diligence and hard working that makes CPA now the biggest IP law firm in China.
To cater for CPA's business expansion, CPA's Beijing, Shenzhen and Shanghai offices were relocated early this year. Seeing the new offices displayed by video clips on the screen, every one was greatly impressed. They are solid demonstrations of CPA's boosting business and will well pave the way for its further development in the future.
As a yearly tradition, a 20-year Long Serving Award is presented during the annual gathering to those colleagues who have served CPA for 20 years. This year, three colleagues were laurelled with the award.
Christmas Celebration on Occasion of CPA Silver Jubilee Anniversary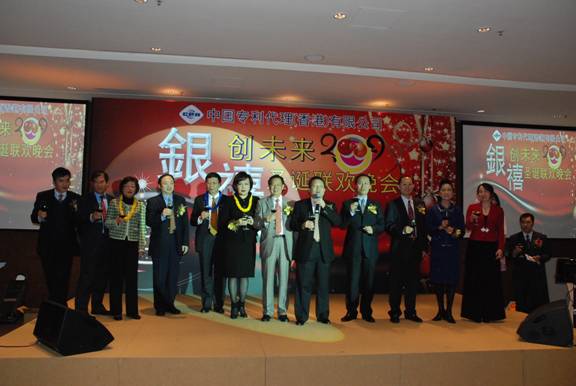 CPA top management proposed a toast for all staff members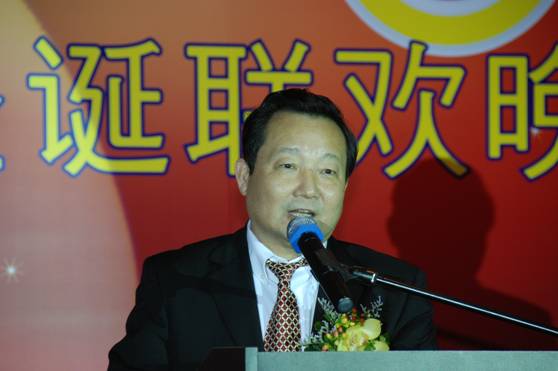 Mr. Zhang Xiaoli, Chairman of the Board of CPA, delivered a speech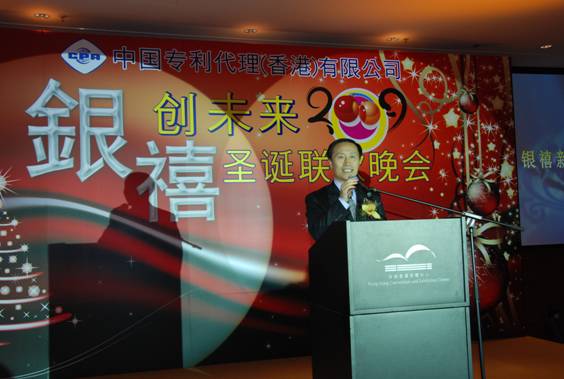 Mr. Li Yong, General Manager of CPA, made New Year wishes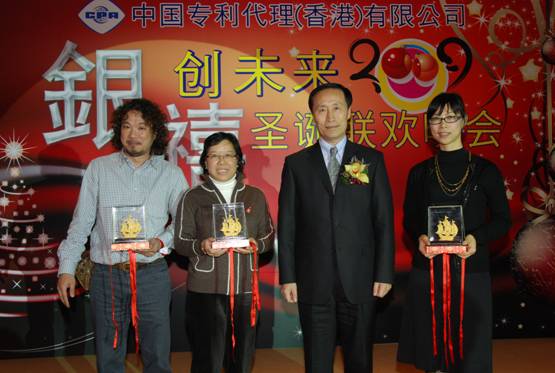 CPA General Manager Mr. Li Yong larelled three colleagues with the 20-year Long Serving Award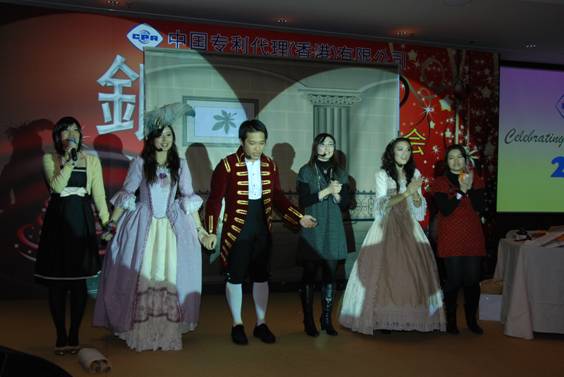 A play performed by CPA colleagues