CPA Attends MARQUES 27th Annual Conference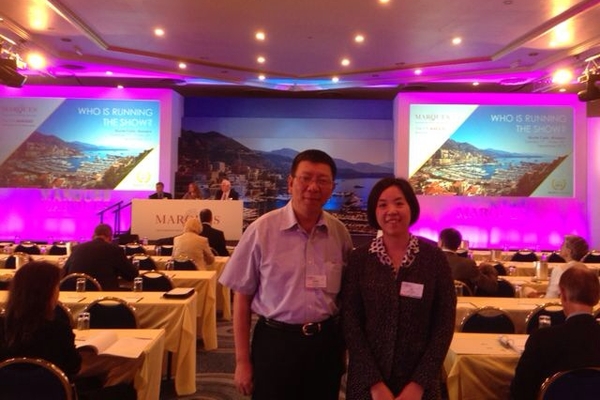 On 18-21 September 2013, China Patent Agent (H.K.) Ltd. (CPA) participated in the 27th Annual Conference of MARQUES (Association of European Trade Mark Owners) held in Monte Carlo, Monaco. Representing the firm were deputy general manager Mr. Luo Hong and trademark attorney at CPA Beijing office Ms. Zhang Lei.
The theme of the conference was "Who is running the Show?", which explored how trademarks were subject to control by interaction of stakeholders, such as trademark owners, consumers, and government. Some of the topics covered were: how a trademark becomes a generic name and who determines that – a consumer, an academician, or a judge? What is the role of a consumer in trademark use – a passive receiver or an active reformer? How to reconciliate the promotion and creation of trademarks and product packaging, in particular cigarette packaging, with such issues as freedom of speech and personal health; and how the same trademark infringement is dealt with in different European countries.
The conference was attended by 700 plus delegates from close to a hundred countries and regions. The 28th MARQUES Annual Conference has been scheduled to take place in Copenhagen, Denmark in September 2014.