CPA Publishes Anthology Celebrating its 30th Anniversary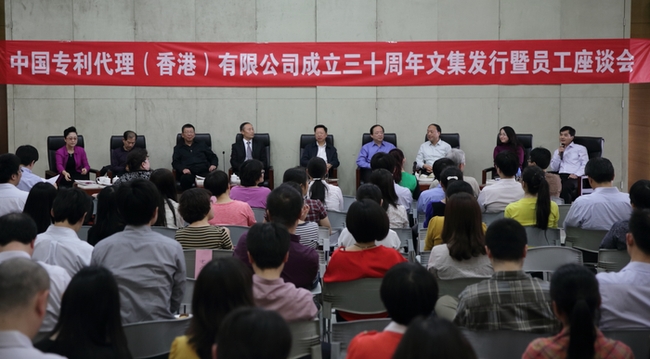 Three decades ago closely following the promulgation of the Patent Law of the People's Republic of China, China Patent Agent (H.K.) Ltd. (CPA) was established. To celebrate its thirtieth anniversary this year, CPA has worked since last year on an anthology, which was officially released on 4 April 2014 at a briefing in CPA Beijing office.
The 488-page CPA 30th anniversary anthology "An Unswerving Journey Toward Prominency" collects writings contributed by its staff members, including those already retired, of their cherished memories about working with CPA. It presents a rich profile from the staff's perspectives of the firm's journey from scratch with only a handful of staff in Hong Kong until its growth into a leading IP agency in China of the present scale, with 550 plus staff serving its offices in Hong Kong, Beijing, Shenzhen, Shanghai, New York, Tokyo and Munich.
The briefing for the release of the anthology was attended by the management and staff members of the office, including some retirees of the firm. It has been an occasion of emotionally charged moments, at which representatives from young and senior generations who are or have been with the firm gathered to share touching recollections and inspiring stories loaded with gratitude, retrospection and anticipation for an even better future.