Beijing IP Development Salon Holds 2016 Annual Meeting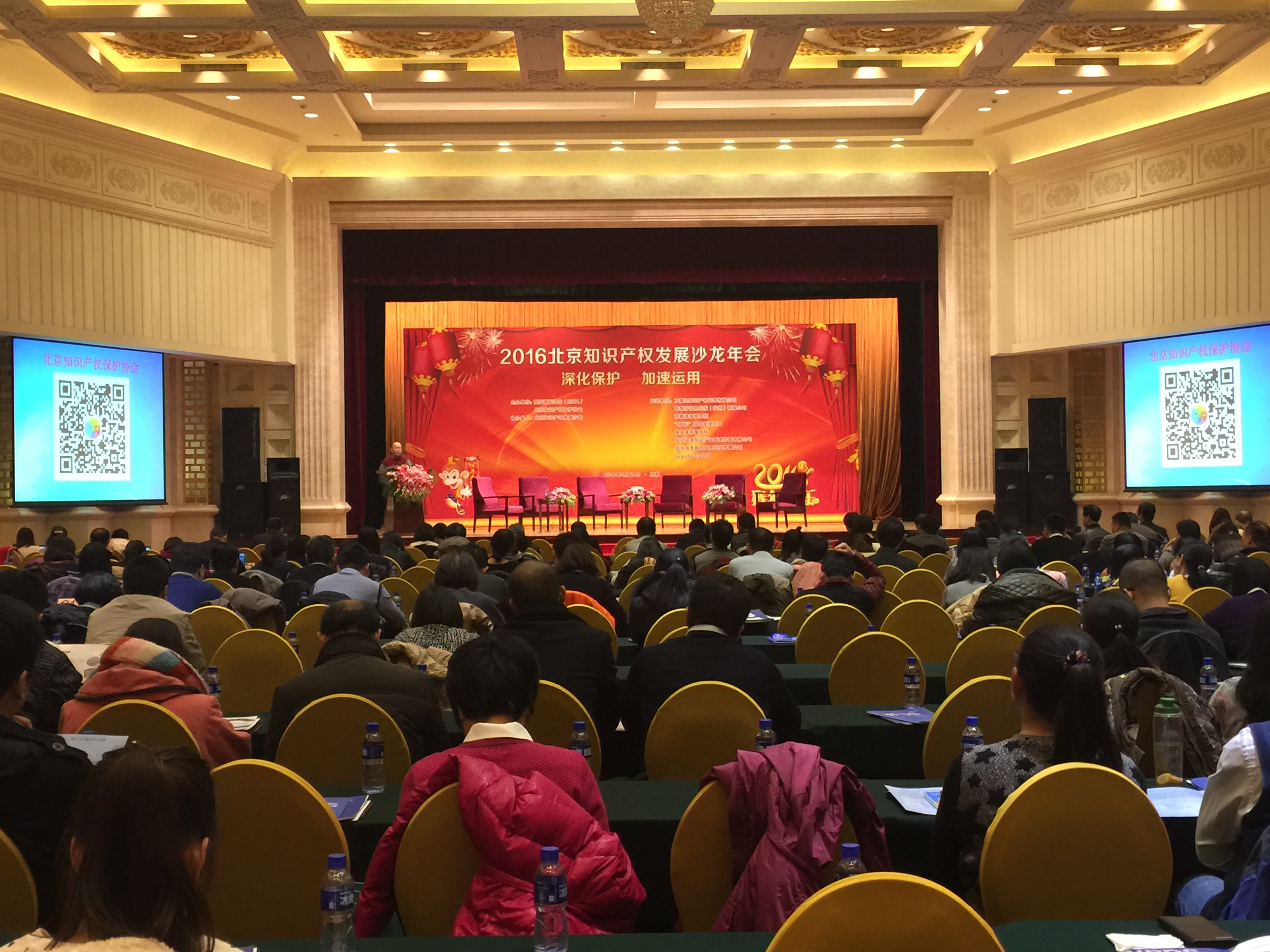 On 12 January 2016, the Beijing Intellectual Property Development Salon convened its 2016 annual meeting in Beijing. The meeting was jointly hosted by the International Trademark Association and the Beijing Intellectual Property Protection Association.
This year's meeting attracted 300-plus IP and economic experts and academics from home and abroad with a theme on furthering IP rights protection and acceleration of IP exploitation. The opening speech of the meeting was made by Mr. Shi Wei, director of the National Development and Reform Commission of China, who talked about the macro-economic trends of both international and national markets as well as the measures related to industry restructuring and technology innovation of the country. Mr. Pan Xinsheng, deputy director-general of the Beijing Intellectual Property Office, briefed on the scope of work of the office and the direction of IP development of the Beijing municipality.
The meeting also featured a roundtable discussion, during which experts and academics from colleges, research institutes, and enterprises explored the issues of patent operations and innovation of IP protection mechanism. Also conducted during the meeting was the award ceremony for Figure of the Year.
Beijing Intellectual Property Development Salon was launched in 2009 by some senior IP industry participants from renowned mainland and foreign enterprises in Beijing. The salon conducts regular and topical meetings for exchanges of views on topics such as corporate IP management practice, IP protection for advanced technologies, domestic and foreign IP systems, case studies, and frontier issues related to IP protection.